Quick Shot of Romance: Maverick by Juliana Stone
Septembers theme for our Quick Shot of Romances is Small Town Romance, all month we will be featuring different Small Town romances. On This episode Becky and Rachel are headed to the small town of Fisherman's Landing Maine. The review Maverick by Juliana Stone. This is book 3 in the Simon Family Series.
Synopsis: From Good Reads
Maverick Simon lost his mojo somewhere between the last film he scored and a nasty break-up with one of Hollywood's elite. Burnt out, a vacation is just what this California boy needs. His brother's empty house in Maine offers the perfect sanctuary. But plans go awry when he meets a woman who rocks his world in more ways than one. She's not his usual type—she's edgy, opinionated, and downright rude. But something about the prickly Charlie Samuels sparks his interest. Maverick must decide if that something is exactly what he needs, or if the smokin' hot chemistry they share is nothing more than a vacation fling…

Charlie Samuels had always dreamed of leaving her small New England town for something bigger. But that dream disappeared the day her father died, leaving her to raise her younger brother and keep the family business afloat. Now a mechanic, she's knee deep in grease and oil, and with a pile of bills to pay, has no time for someone like Maverick Simon—a guy who's just passing through. She can't deny the tall, brooding, sexy-as-sin, Maverick, causes her pulse to race, but she knows that he's way out of her league. So why is she contemplating an affair? Especially when she knows that Maverick Simon could cost her more than she's willing to give, namely, her heart…
Release Date: February 18th 2015
Trope: Vacation Fling, Grumpy/Sunshine (She is the grump), Damaged Heroine, Mistaken Identity, Small Town, caring for Younger sibling (Single Mom), Atypical Feminine Role.
Steam Level: 4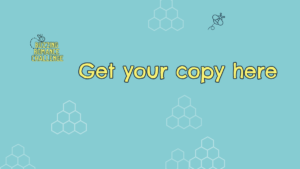 Patreon: https://Patreon.com/bookcaseandcoffee
Facebook: https://Facebook.com/buzzingaboutromance
Instagram: @buzzingaboutormance
Music by Cambo
Itunes | Spotify | Stitcher | Google | RSS Feed