Quick Shot of Romance: Love to Hate Her by J Saman
On This episode of a Quick Shot of Romance we are reviewing book 2 in the Wild Love Series. Joining Becky for this episode is Carolina, you can find her as Curlupwithbooks on Instagram.
Synopsis: From Good Reads
A rare moment of weakness.
A burning desire impossible to deny.
Forbidden words I should never have spoken…
Seven years ago, I confessed my darkest secret to my brother's girlfriend. When she broke up with him and walked out of our lives, she took my secret with her.
But, with my band set to go on tour around the world, I have a problem. I need a nanny for my autistic daughter. And unfortunately, Viola Starr, my brother's ex, is the perfect fit.
Now, there is no escaping her. Or our past.
Especially when my brother seems determined to win her back.
Five months and she'll be out of my life again.
Five months of ignoring lingering, heated glances.
The fire she draws out of me. The way she loves my daughter.
Five months… And my world is about to come crashing down around me.
Release Date: February 27th 2020
Trope: Rockstar Romance, Single Dad, Nanny trope, childhood friends, enemies to lovers, Brother ex (taboo), slow burn, grumpy Sunshine,
Steam Level: 3.5
Angst 4/5
Trigger/Content Warning: death of a parent, cheating and past drug use.
Series: Wild to Love #2 Originally written as a duet, this is now a combined story.
Please note NOT A LOVE TRIANGLE or CHEATING in this story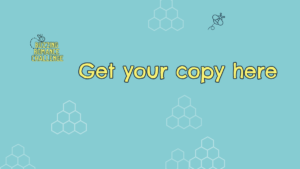 Patreon: https://Patreon.com/bookcaseandcoffee
Facebook: https://Facebook.com/buzzingaboutromance
Instagram: @buzzingaboutormance
Music by Cambo
Itunes | Spotify | Stitcher | Google | RSS Feed