Quick Shot Romance: Dirty by Kylie Scott
On This episode of a Quick Shot of Romance Becky and Leah are reviewing Dirty by Kylie Scott. This is book one in the Dive Bar Series. Which is a spin off from her Stage Dive Series. We are supposed to be doing small town September however this book takes place in Coeur d'Alene, Idaho, which I am not sure I would classify it as small town.. Population is 50,000 people and they do have a large Tourist/Summer Home draw.
Synopsis: From Good Reads
Love—on the rocks….
The last thing Vaughan Hewson expects to find when he returns to his childhood home is a broken hearted bride in his shower, let alone the drama and chaos that come with her.
Lydia Green doesn't know whether to scream or cry in a corner. Discovering the love of your life is having an affair on your wedding day is bad enough. Finding out it's with his best man is another thing all together.
Just when this runaway bride has nowhere left to turn, a handsome stranger offers her a broad, muscular shoulder to cry on. Vaughan is the exact opposite of the picture perfect, respected businessmen she's normally drawn to. This former musician-turned-bartender is rough around the edges and is facing his own crossroads. But Lydia's already tried Mr. Right and discovered he's all wrong–maybe it's time to give Mr. Right Now a chance.
After all, what's wrong with getting dirty?
Dirty is the first book in the Dive Bar series from bestselling author Kylie Scott.
Release Date: April 19, 2016
Trope: Rockstar, Real Body Heroine, Runaway Bride, Found Family, Temporary /Friends with Benefits , Slow Burn Steam Level: 3.5
Put out percentage: 53%
POV: Single 1st Person (heroine)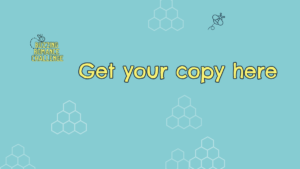 Patreon: https://Patreon.com/bookcaseandcoffee
Facebook: https://Facebook.com/buzzingaboutromance
Instagram: @buzzingaboutormance
Music by Cambo