Quick Shot of Romance: Only One Regret by Natasha Madison
On This episode of a Quick Shot of Romance we are reviewing Only One Regret by Natasha Madison. This is book 5 in her Only One Hockey Series. For November we are talking families, whether it be found family, dna family or the untraditional. Leah is joined by podcast contributor Heather.
Synopsis: From Good Reads
From USA Bestseller Natasha Madison comes a brand new Hockey series The Only One.

Cooper
My name came with big skates to fill.
At the top of my game, I had everything I wanted, or so I thought.
Being traded to Dallas was not what I was expecting but neither were the divorce papers I was served.
Now I'm a single dad in a city that isn't my home.

Erika
Handed my biggest client when I was twenty-two made my dreams come true.
Over time, our work relationship changed, and we grew closer, leaning on each other for support.
He was my rock, my best friend.
Then one drunken night changed everything, and I saw what was in front of me all along.
I just hope that when the dust settles, we won't regret it.
Release Date: Oct. 19, 2021
Trope: Sports Romance; Friends to lovers; Single Dad;
Put out percentage: 36%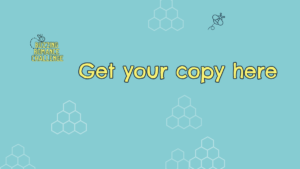 Patreon: https://Patreon.com/bookcaseandcoffee
Facebook: https://Facebook.com/buzzingaboutromance
Instagram: @buzzingaboutormance
Music by Cambo
Itunes | Spotify | Stitcher | Google | RSS Feed