Quick Shot of Romance Bend by Molly McLain.
On Today's Quick Shot of Romance We are reviewing Bend by Molly McLain. Joining Becky for this episode is podcast contributor Lindsey. In October we are explore the unexpected hero, the anti-hero, and the hero with a past.
Synopsis:
The Hardass

Focused and in control at all times. Most people think I'm a prick—and I'll be the first to admit that's probably true. But I'd rather be a take-no-shit cop than the kind of man genetics says I should be. You break the law, you pay the price. I don't give a damn if you're the captain's daughter or the Queen of friggin' England.

The Princess

I have no patience for the cocky men my father oversees. Or maybe it's just Sergeant Hardass who gets under my skin. Not only is he sexy as sin, he refuses to cut me a break. And now I have to work with the arrogant jerk.

I shouldn't want him, but a secret part of me craves his unforgiving edge. He could give me everything I need, but, first, I have to break down his walls.

I have to make him bend.
Release Date: November 28, 2016
Trope: Grumpy sunshine, First responder, bosses daughter, enemies to lovers, underlying suspense storyline, damaged hero
Point of View: Dual
Put out Percentage: 37%- that scene in the bathroom of the bar
Series: (Vegas Heat Book 1)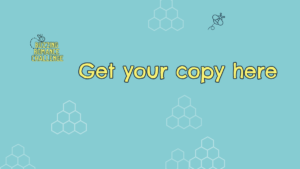 Patreon: https://Patreon.com/bookcaseandcoffee
Facebook: https://Facebook.com/buzzingaboutromance
Instagram: @buzzingaboutormance
Music by Cambo
Itunes | Spotify | Stitcher | Google | RSS Feed