Quick Shot of Romance: Baden by Sawyer Bennett
On This episode of a Quick Shot of Romance Becky is joined by podcast contributor Heather, aka MNHockeymomreads, and they are reviewing Baden by Sawyer Bennett. This is book 1 in the Pittsburg Titans Series.
Synopsis: From Good Reads
After suffering a horrific injury that threatens to end his career, Baden Oulett is about to learn that sometimes a fresh start is just what the doctor ordered.

I worked my whole life to achieve one goal—play professional hockey. As part of the defending Cup champion Arizona Vengeance, I was living my dream until one split second decision destroyed it all. Instead of lacing up my skates and hitting the ice, I've spent my days in rehab and physical therapy just so I could walk again. When a coaching opportunity with the Pittsburgh Titans is presented to me, I find myself with a career I had never considered but which allows me to continue being part of the sport that I love.

While my injuries are physical, the same can't be said for the woman I rescued. Suffering from wounds that can't be seen, Sophie Winters has withdrawn from the world in fear and guilt. I didn't know Sophie before that fateful night and have only met her once since, but I refuse to let her face her demons alone. Determined to be a friend, I support Sophie in the only way I know how… by simply being there.

Through our shared trauma, Sophie and I begin to find peace within one another. As we grow closer, what started as friendship becomes more intimate until our broken pieces become one. But can a love born of anguish endure, or will the pain of our past prove too much to overcome?_
Release Date: January 11, 2022
Trope: Hockey romance, close proximity, rescue romance, roommates, friends to lovers,
Put out percentage: I think it would ruin the book to tell you the pop….but it is a slow burn.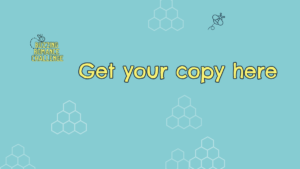 Patreon: https://Patreon.com/bookcaseandcoffee
Facebook: https://Facebook.com/buzzingaboutromance
Instagram: @buzzingaboutormance
Music by Cambo
Itunes | Spotify | Stitcher | Google | RSS Feed