Parker Collins is so much more than he seemed. He first shows up in book two of Charlie team as the best friend to Sydnee Blake who is the heroine to Asher. Parker comes off as this genius playboy who cares about Sydnee and not much else in his life. But we find that that is not true at all. Parker has been talking online with Jinx a fellow gamer for the past year, and the two of them have developed a close relationship. However, when Jinx goes dark on Parker he starts to freak out.
Jinx is actually a hacker names Quinn Wilder who fears that her past has come back to get her. So she shuts herself off from everything and everyone. Quinn has not had an easy life, and she has fought to break free from her past.
Parker of course is the typical hero of Anna Blakely. He is all in without thought, a little alpha, a little possessive, and a lot protective. I love the way in which these heroes love. They are no holds bar all in without question and will burn the world down to keep those they love safe. This story flows a little different since Parker isn't technically part of the Charlie Team, but he meshes with the seamlessly and we get the tease of the Delta team that Anna Blakely readers have been waiting for.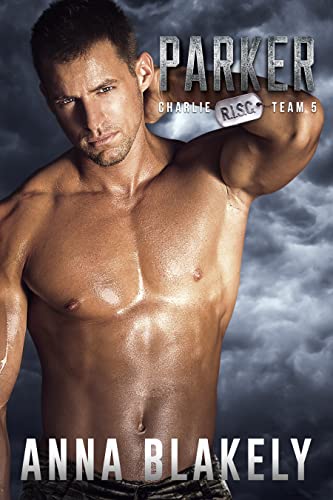 POV: 3rd Person Multi
PoP: 62%
Tropes: Slow Burn; Protector; Heroine in Danger; Alpha Hero; Series Ender; Hacker; Billionaire
Series: RISC Charlie Team book 5
Type of Series: Series of Standalones
Rate: 4/5 Starts
Release Date: April 11, 2023
A Top Quote:
Because when he looked at her as he was now, Quinn could feel the truth in what he was seeing…

A woman who was worthy of life. Of love. And for the first time in her subsistence, Quinn realized she was done with simply going through the motions. Finished merely existing. And this new Quinn…

She was ready to live.