One and Only by Karla Sorensen
Karla Sorensen is one of my go-to authors.  While I haven't loved everything she has put out, I have enjoyed her story telling.  I don't know what it is about April and May this year, but there have been more books that hit me in the emotional feels that I have expected.  One and Only is another one that got me when I wasn't expecting it.
Greer and Beckett have made decisions for the other people in their lives. Because of this they enter into a fake marriage. Unfortunately for the two of them, it causes way more emotional chaos than they ever expected. Greer wants her dad to have one of his last wishes as he deals with a terminal diagnosis. Beckett wants the mother of his daughter to see that she can move forward and away for a job opportunity for her fiancé.
There were so many feel good moments in this story. The relationship between Beckett and Josie was everything I want to see in a co-parenting relationship. They don't always agree, but Olive their little girl is the focus and foundation of all of their decisions.
Olive… this little girl is so much.  She is inherently introverted but once she gets comfortable then she opens up and it is amazing.  The way Olive is written she is exactly what I see and experience when my little girl meets new people.  So, when there were those sweet moments of Olive opening up… I know exactly how Beckett feels.  And the relationship that Greer develops with her is perfection.
Maybe because she was so fearless in the way she loved and did it without thinking. A natural protectiveness for the person who mean the most to me in the entire world. That she'd wish my anger, risk Josie's, risk trouble with these school simply because Olive was sad—it was like a battering ram to whatever guard I'd been able to hold up with her.
Greer is sure of herself, but when she makes the decision to have this relationship because she wants Tim, her stepdad, to have some of his lasts wishes she starts to second some choices.  This family though, they pull Beckett and Olive in as though they always belonged.  Which is a huge thing that Beckett didn't realize that he truly needed. One and Only gives us a view into this family even more, and I can't wait to see where Sorensen takes us next.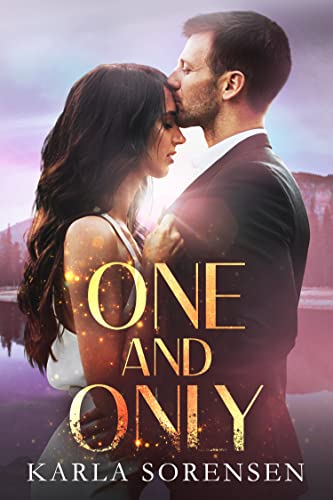 POV: Dual 1st Person
Put out percentage: 93%
Tropes: Fake Marriage; Single Dad; Football; Family Series; Slow Burn
Rate:  4/5 Stars
Release Date: May 16, 2023
Is there a 3rd act break up: No 
Want to revisit the other Wilder Siblings??
Adeline – Read my review here!
Erik – Read my review here!