Next Life Duet by Brit Benson
The Next LIfe Duet by Brit Benson is a super steamy forbidden New adult Romance. It is currently part of Kindle Unlimited. This duet is angsty and emotional. At times it overpowers you senses and leaves you feeling breathless.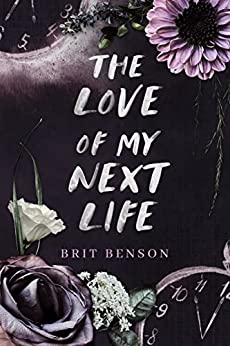 The Love of My Next Life
Book 1
Rating 4/5
This book was undeniably intoxicating, yet intriguing. It took me by surprise with unexpected twists and turns. I have to admit, there's a certain sweetness to Macon and Lennon's relationship, although it does have its peculiarities.
Lennon has endured years of dealing with her best friend's troublesome brother. He's struggled with drug addiction, harbored animosity towards her, and acted as her biggest bully. But for some reason, he starts changing his ways when she's around, leaving Lennon unsure of how to navigate their complicated almost-friendship. The added complexity of hiding their connection from her best friend only amplifies the tension.
I do not typically like High School Romances. I was not aware of that when I picked it up. This is what happens when you don't read blurbs. The narrative had a mature tone, as the characters were seniors and around 18 years old. I appreciated that aspect. However, it's worth mentioning that the book addresses heavy trauma- PLEASE CHECH CW.
This story encompasses several popular tropes: best friend's brother, enemies to lovers, a touch of a love triangle, the classic good girl/bad boy dynamic, and a forbidden element. It's undoubtedly messy, full of angst, and the characters aren't always likeable.
This book compelled me to keep reading. It drew me deep into the story with its addictive qualities.
The book may be unconventional and unexpected, but it is captivating for readers with its blend of various tropes, messy relationships, and angsty atmosphere. It has been a long time since I have read a book that beguiled me so intensely.  
"We are homesick most for the places we have never known."
This Life and All the Rest 
Book 2
Rating: 3.5/5
The second installment of the duet provided a satisfying conclusion to the duet.
It wasn't the epic emotions of the first book.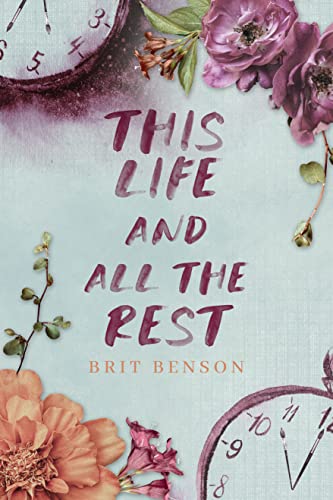 After the captivating cliffhanger in the first book, I was desperate for book 2. The intense back and forth, filled with angst, between Lennon and Macon in "The Love of My Next Life" was incredibly captivating. However, in this sequel, the constant miscommunication was overdone and at times distracting.
Miscommunication trope is a hard trope to do well and to keep readers engaged. I found myself flipping through the pages to skip over the BS. If Lennon and Macon had simply taken the time to have an honest conversation at any point, we would not have needed as many pages of back and forth. Larger issues resolved and reconnection would have made this that much better.  
Lennon was a character that the more time we spent with her on page she does come off as annoying at times. She seems almost more immature in the second half than she was in the first half.
Macon- Book boyfriend worthy. He more than evolves as a character between the two books, he transforms and sheds so much that is weighing him down. He was complex and I adored him.
Do not get me started on Claire- CHEESE AND RICE- sister needs to be smacked or something.
The whole "you didn't reply to my emails, she said you never wanted to speak to me again" scenario felt insufficient and unsatisfying in my opinion. It didn't live up to the standards set by the rest of the story.
Despite its flaws, this book is exceptionally well-written. Lennon and Macon are vividly portrayed characters. Their personalities fleshed out to make them believable and relatable. Their story is beautiful and touching, leaving a lasting impression.  
I devoured this duet in a mere 36 hours, this duet it binge worthy and captivating. This duet enough is a must read. I am impressed with the author's storytelling.