New Release from Mira Lyn Kelly
Dirty Groom
Book 7 in the Slayers Hockey series
Mira Lyn Kelly Release
Date: August 9th, 2022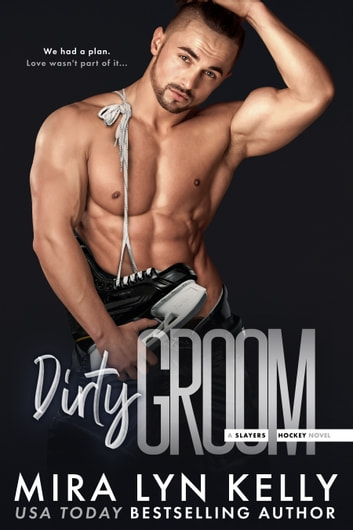 Synopsis:
It seems like a solid plan…
Get hitched, Vegas style.
Lose each other's numbers, permanently.
Avoid pitfalls of real marriage forever.
…Until I sober up, and my wife is already gone.
It's what we agreed to. But I don't like it.
A year later, I find her. I have another solid plan to undo our mistake.
Only now, I'm not so sure the cocktail napkin with our prenup can protect me from the one thing I swore I wouldn't do… fall in love.
Links:
Amazon: https://geni.us/mlkAZDG
Apple: https://geni.us/mlkABDG
Nook: https://geni.us/mlkBNDG
Kobo: https://geni.us/mlkKBDG
Google: https://geni.us/mlkGPDG
Goodreads: https://geni.us/mlkGRDG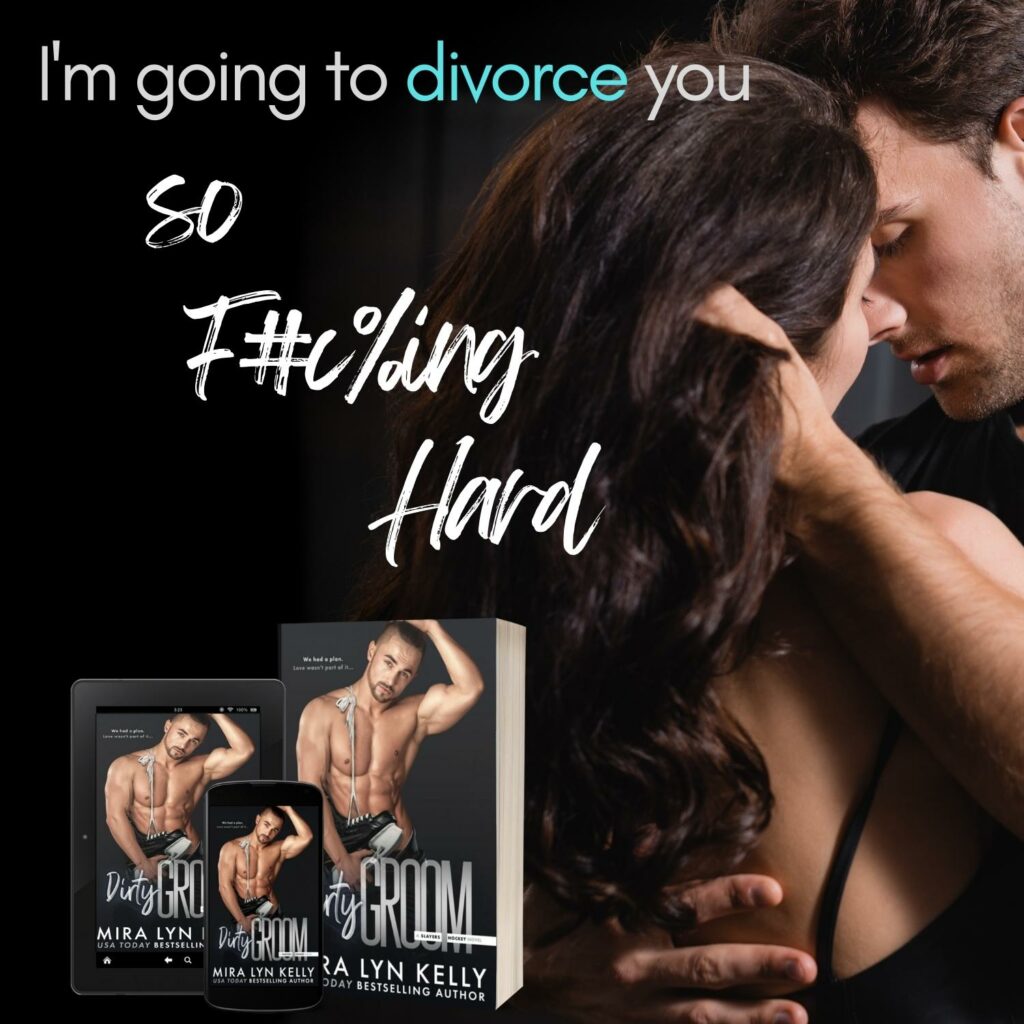 Author Bio:
Hard core romantic, stress baker, and housekeeper non-extraordinaire, Mira Lyn Kelly is a USA TODAY bestselling author with over a million readers worldwide. She writes sizzly love stories with hot, possessive heroes who know how to laugh, heroines who give as good as they get, friends as close as family, and happily ever afters up-against-the-wall style! Growing up in the Chicago area, she earned her degree in Fine Arts from Loyola University and met the love of her life while studying abroad in Rome, Italy… only to discover he'd been living right around the corner from her back home. Mira now lives in Minnesota with her husband, four amazing children and two ridiculous dogs. When she isn't reading, writing, or indulging her weakness for hard cut abs, she can be found running the kids around, watching the Chicago Blackhawks, and cooking with her family and friends.
Author Links:
Newsletter: http://www.miralynkelly.com/newsletter
BookBub: https://www.bookbub.com/authors/mira-lyn-kelly
Amazon: http://amazon.com/author/miralynkelly
Join my reader group: https://www.facebook.com/groups/MiraLynKellyPJParty/
Like Facebook Page: https://www.facebook.com/MiraLynKelly.Author
Goodreads: https://www.goodreads.com/miralynkelly
Website: https://www.miralynkelly.com/