Meet Indie Author Sophie Sinclair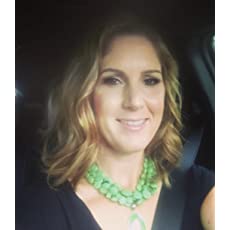 Hi, I'm Sophie Sinclair a new Indie author on the scene. I love reading and writing romantic comedies. I self-published my first book in the Coffee Book series back in November. My debut novel in the series is Coffee Girl, which is available for free in Kindle Unlimited or on NetGalley. The second book in the series, The Makeup Artist, will be available May 1st, 2020. The third book, The Social Hour, will be ready this summer. I'm currently working on a stand-alone enemy to Lovers book that I can't wait to share. 
Being an Indie author has come with lots of challenges that I could never have imagined. I was definitely "greener than green" coming into this whole process. If I could go back to November and tell myself what I know now, I'd say, slow the F down. I was so excited and nervous to publish my first book that I didn't think about the what next. You need to think about the what next. You need a plan. You need to network. I think my launch would have been a lot more successful if I had done that. For example, I wouldn't have established my social media pages two weeks before book launch. Yeah.
My one piece of advice out there, find a good editor and spend the money for he/she to edit your book. A good editor doesn't scratch out paragraphs or rewrite your book. A good editor helps polish your book. I could read a paragraph ten times over and not see the glaring mistake in it or that I used the same word three times, and my editor will come in and say, try something else here. My editor is my partner in crafting my books.
I love being an Indie Author and being apart of the Indie community. There are so many amazing authors out there, I'm honored to be called one of them. I hope you get a chance to read the Coffee Series Books and I hope you enjoy them!
XO Sophie Sinclair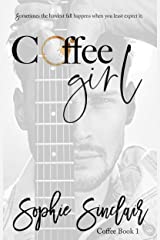 ??? ?????? ???? ?? ???? ?????? ???? ????: https://www.amazon.com/Coffee-Girl-Book-ebook/dp/B081DDKLZR/ref=mp_s_a_1_1?
You can find Sophie on social media platforms or on her website: https://www.sophiesinclairwrites.com/
️ FB Page: https://www.facebook.com/sophiesinclairwrites
️ IG: https://instagram.com/sophiesinclairauthor?igshid=x3fknjmt0adc
️ Bookbub: https://www.bookbub.com/authors/sophie-sinclair