A Series from a new to me author worth reading!
I recently discovered author Carrie Elks and have some free time on my hand. The first book I ever read by her was book 9 in a series and it was great! But this time I thought I would start with book 1 in a series. Here are my reviews for the books that are part of the Heart Break Brothers Series.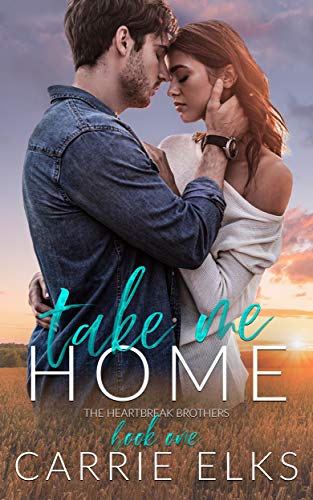 Take Me Home– Book 1
Rating: 4/5
Tropes: Small Town, Rockstar, Forbidden, Slow Burn
Pop: 51%
Gray and Maddie are two very unlikely soul mates. This story was all about can you really return home. Gray is headed back to Hartson Creek after ten years away. He is a well know Rockstar. He is headed to home to visit his family after his father has had a recently illness. Gray is the kind of character you want in a Rockstar returning home romance. He isn't cocky or over the top. He isn't truly a nice guy but not sure how to face his past and some of the hurt he has towards his home town. But he wants the chance to reconnect with his family on their turf instead of his. Maddie is a small town girl. Her home town of Hartson Creek is her safe place, and she is not looking to shake things up. But shaking things up is just what Gray does. The chemistry between these two is combustible. The moments between them are so sweet. There is a great line form Gray where he says to Maddie, "Stick with me, babe. I'll keep your soles clean and make your soul dirty." He push Maddie to see outside Hartson Creek and Maddie forces Gray to see all the potential in their small town. I really enjoyed this story and am jumping right in to book 2.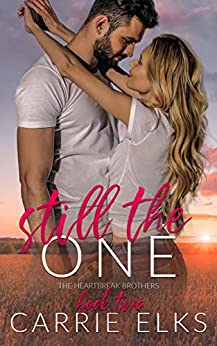 Still the One– Book 2
Rating 4/5
Tropes: Second Chance Romance, Small Town, Family Series, childhood best friends, fated to love, slow burn
Pop: 44%|69%
Still the One is a second chance romance of childhood best friends, Van and Tanner. Even as children they lived in very different worlds. I really enjoyed this story. Van (Savannah) is one of the most resilient characters I have read in a long time. Her life has been hard, her mother is an alcoholic and being a mother has never been her priority. Van returns to Hartson Creek after her step father has left her mother to help care for her little sister. Van's love for her sister is so sweet in this book. Tanner is a man left with out an anchor. He has recently sold his software company and is not sure what to do with himself. What he does do is reconnect with his one true love Van. These two pick up almost where they left off. The chemistry between them grows through this whole story. They way the navigate their past and their future add so much to this story. I really love the town of Hartson Creek. The connection between these two is so strong.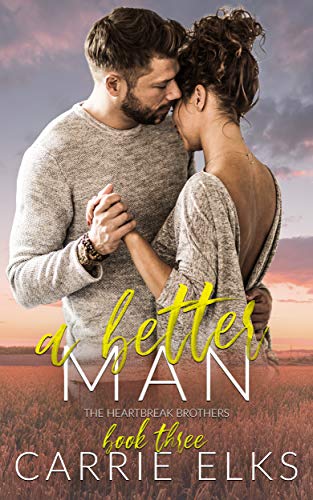 A Better Man – Book 3
Rating: 4/5
Tropes: Widow, Small Town, Friends with Benefits, Accidental Pregnancy, Food Romance,
Logan Hartson is a big city guy and no plans to return to his small home town of Hartson Creek. A meet-cute with a chicken names Hester and her owner leads to a very passion filled tryst. Courtney was widowed you after a very rocky marriage. She is doing everything she can to be there for her former husband's family and their small working farm. But the burden of her guilt is holding her in place. The one bright spot is her chance meeting and continued affair with Logan Hartson. I really liked Logan. You can tell that he was at a bit of an impasse in his life. He wanted so much what his brothers had but wasn't sure how to get it. It was as if Fate stepped in and showed him where he was suppose to be. He just needed a nudge from a Chicken! Courtney was very sweet and a but naive. Even though she was a widow she really functioned under this shadow of guilt and this loyalty to a family and at times it bugged me. For having such strong loyalty and work ethic I wanted her to show that in her action also, particularly with Logan. She had little expectations of him and did not push like I wanted her too. Over all it was a good story I just wanted more from Courtney.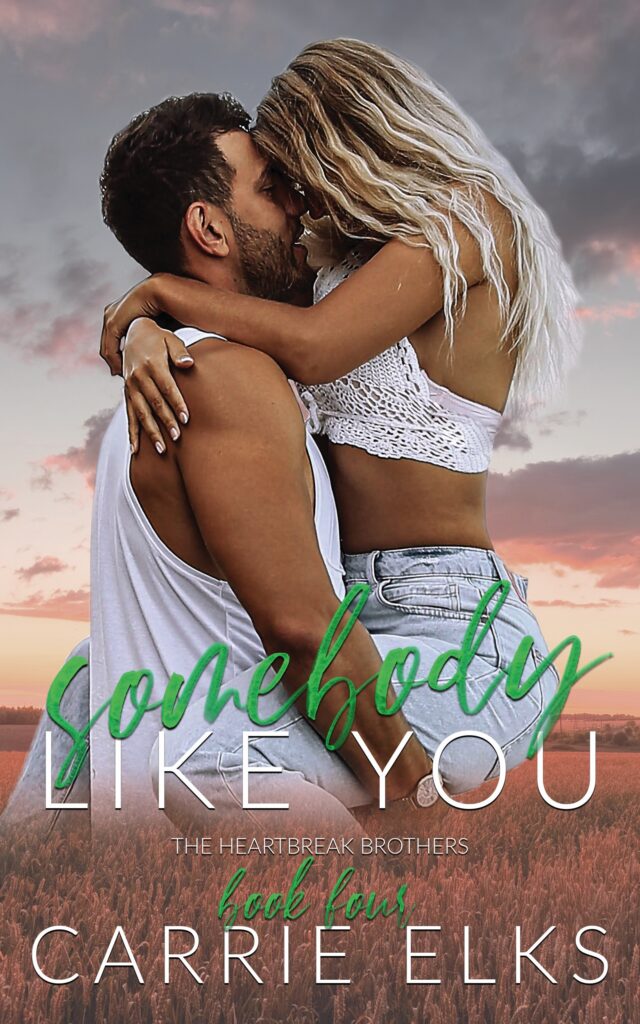 Somebody like You Book 4
Rating: 5/5
Tropes: Single Mom, Small Town, Retired Football Player
Book 4 in the series was a highlight in this series for me. I really loved Cam and Mia. Mia showed a strength and determination. I felt this was a really fresh take on a Single Mom romance especially in the way that she id not have a support system after her husband left so she moved until she had one. Mia's resilience was really what made this story for me. Cam really had to work hard in order to get Mia's attention but to also keep her. Cam worked hard for his career and when it was taken away by one too many head traumas he did wallow but not for long. He continued to search for a purpose and a way to find a connection to football. Mia and Cam were very dynamic and add in that her boys were a bit older, 14 and 8 it made for a fantastic read. I have enjoyed this whole series and highly recommend this book. I do think these books could be read as a standalone.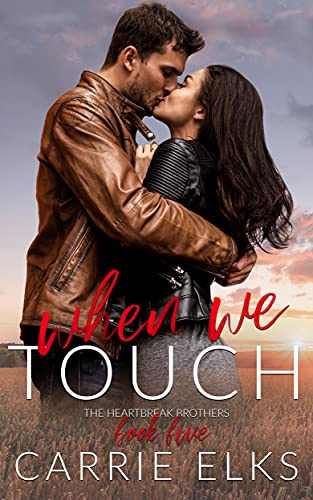 When We Touch -Book 5
Rating 5/5
Tropes: Co-workers, close-proximity, age-gap, grumpy-sunshine, enemies to lovers
Book 5 in the series is a fantastic Boss-Employee Romance. It is also grumpy-sunshine romance. Becca is the youngest of the Hartson Clan. Dating and relationships are a challenge for Becca because of her over protective brothers. They are constantly inserting themselves into her life, the good and the bad of a close knit family.
Daniel is returning home to take over his family distillery. He is not happy about being home. There is a lot of tension between him and his siblings. His mother is trying everything she can to bring peace between them.
Daniel owns the distillery and Becca is the head distiller. They do not see eye to eye on things. Daniel is always waiting for the next bad thing to happen , while Becca is sunshine and positivity. Their conflicting personalities lead to some amazing chemistry and banter. I have loved Becca through the whole series and I think her book might be my favorite. I enjoyed the witty banter and angst that comes with these two. I high recommend you read this book.
This was a great small town family romance. I really enjoyed the family dynamic and how it plays out. I also really enjoyed the author's writing style and look forward to reading more from her. '