Ep 90. The Good, the Bad and the Swoony of Romance
On this Episode of Buzzing about Romance Episode Leah and Becky are chatting Buzzing about Romance a year later and also Romancelandia so far in 2022. We will touch on some of the good and the sticky of what is happening in the Book World. We also will do a wrap up of what we have read so far and also what we are waiting to come out yet. We will also share some thoughts from the Buzzing about Romance Community.
Do you want Buzzing about Romance Merch? Need a new t-shirt. Want to be a co-player. Check out our Merch Store here
Book of the Week:
Leah: Janie Crouch Code Name: Virgo… it's a really interesting storyline that flows a little differently than most of her other books, but it was really captivating
Becky: Savage Beginnings by JL Beck and C Hallman
Patreon Update: Welcome New Patreon Member Natalie! We are excited to have you along! We appreciate our Patreon supporters and would not be able to bring you the podcast without them. We currently have 4 open Tiers on Patreon. Those start at $5 a month and include membership to drunk book club and exclusive content. Our first goal is to reach 40 patreon members. Once we reach that we will host another epic giveaway. Our Big Goal is 500 Patreon members.
Drunk Book Club: For our March Drunk book club, our Patreon's voted and choose A Very Vegas St. Patrick's Day by Kayley Loring on March 19th at 8p cst. Kayley Loring will be joining us, and our community is very excited to talk to her about all her books.
New Year New Challenge: One Month Left in the New to You author Challege. We are encouraging everyone to try 2 new to them authors. You can find details to enter and participate on the website.
Do you have a topic you think we should talk about? We are always looking for new episode ideas and we would love to hear from you? Send us an email at [email protected]
Next Up: We are Ready to Rumble!  The Romance Rumble is  8 of your favorite tropes and we are going to battle with the help of Podcast contributors, Rachel, Heather and Carolina. We are going to defend what book we think best represents that Trope.  Think of all the book recs coming your way!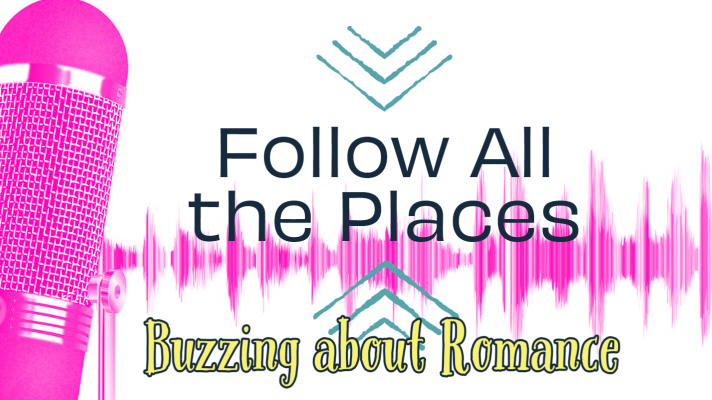 Patreon: https://Patreon.com/bookcaseandcoffee
Facebook: https://Facebook.com/buzzingaboutromance
Instagram: @buzzingaboutormance
Music by Cambo
Itunes | Spotify | Stitcher | Google | RSS Feed