Ep. 84 Series of Suspense with author Susan Stoker
On this episode of Buzzing about Romance Becky and Leah chat author Susan Stoker about the inspiration and trails of writing Romantic Suspense Romance.
Meet Susan Stoker: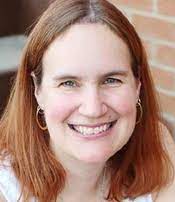 New York Times, USA Today, and Wall Street Journal Bestselling Author, Susan Stoker has a heart as big as the state of Tennessee where she lives, but this all American girl has also spent the last fourteen years living in Missouri, California, Colorado, Indiana, and Tennessee. She's married to a retired Army man who now gets to follow her around the country.
Where to Susan:
Facebook: www.facebook.com/authorsstoker
www.facebook.com/authorsusanstoker
Instagram: www.instagram.com/authorsusanstoker
Twitter: www.twitter.com/susan_stoker
Bookbub: https://www.bookbub.com/authors/susan…
Amazon: http://amzn.to/238Jw8c
Book of the Week:
Leah's Pick
Becky's Pick
Galentine's Day Event: Bartending Class 101
Experienced Bartender Nikki will be showing us how to make some classic drinks and some bar techniques. We will be raffling off 5 Blind Dates with a book.. featuring some of our favorite book boyfriends. We will of course have some Love themed Games with prizes, including lots of fun swag!
New Year New Challenge: We are breaking up our Reading Challenges for 2022. Instead of a yearlong challenge we will host 3 big challenges this year. New to You Author, Summer Reading and Clear the TBR. We will likely sprinkle in some smaller challenges throughout the year especially if left unsupervised. Our First Monthly Drawing will be on 2/1.
You can find all our events listed on our website at Bookcaseandcoffee.com/events
Do you have a topic you think we should talk about? We are always looking for new episode ideas and we would love to hear from you? Send us an email at [email protected]
Next Up: Next time we are chatting with Author Melissa Foster and talking about her extensive series and backlist. Also how is she so good at Baby Math!

Patreon: https://Patreon.com/bookcaseandcoffee
Facebook: https://Facebook.com/buzzingaboutromance
Instagram: @buzzingaboutormance
Music by Cambo
Itunes | Spotify | Stitcher | Google | RSS Feed