Ep 52: All Voices of Romance with Roan Parrish
Topic: On this episode of Buzzing about Romance chats with author Roan Parrish about finding her place in Romance and making room for all types of authors. Roan is author of multiple books and is one of the co-hosts of Dear Romance Writers.
Bio: Roan Parrish lives in Philadelphia, where she is gradually attempting to write love stories in every genre. When not writing, she can usually be found cutting her friends' hair, meandering through whatever city she's in while listening to torch songs and melodic death metal, or cooking overly elaborate meals. She loves bonfires, winter beaches, minor chord harmonies, and self-tattooing. One time she may or may not have baked a six-layer chocolate cake and then thrown it out the window in a fit of pique.
Connect with Roan:
Website: readerlinks.com/l/905405/website
Newsletter signup: readerlinks.com/l/1566432/news
Twitter: readerlinks.com/l/905378/twitter
Facebook page: readerlinks.com/l/905377/fb
Parrish or Perish: readerlinks.com/l/905384/porp
Instagram: readerlinks.com/l/905379/ig
Bookbub: readerlinks.com/l/905380/bb
Pinterest: readerlinks.com/l/905382/pinterest
Book+Main: readerlinks.com/l/1655863/bookandmain
Goodreads: readerlinks.com/l/905383/goodreads
What else we're reading this week/weekend:
Becky: Playing by His Rules by Erika WIlde.
Leah: Blackout After Dark : A Gansett Island Novel by Marie Force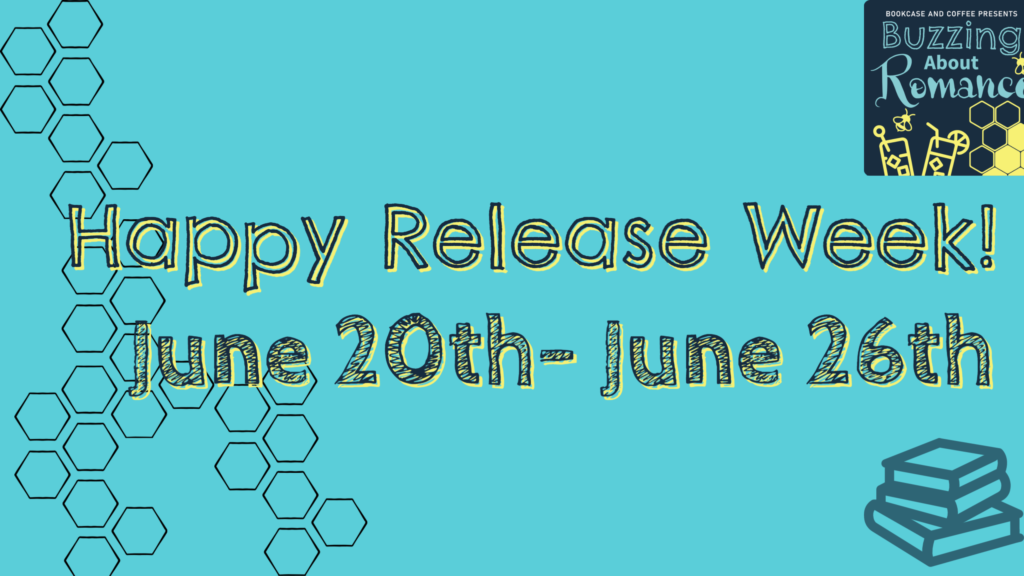 Notable Upcoming releases:
Thirsty (Black Wolf Pack Book 1) by Jenika Snow Jun 21
Secret Enemy (Red Stone Security Series Book 16) by Katie Reus | Jun 22
His Greatest Risk (R.I.S.C. Book 10…final book) by Anna Blakely | Jun 22
Treasured By Lexi Blake by June 22
Cobb (Lighthouse Security Investigations Book 9) by Maryann Jordan | Jun 22
Lessons in Sin by Pam Godwin June 22
The Next Mrs Russo by Jana Aston June 22
THE FASTBALL by AM Williams June 22
Falling for the Villain by M. Robinson, Rachel Van Dyken June 22
The Rule Maker (bk 4 Boston Hawkes Series) by Gina Azzi | Jun 23
Finding Ronan's Heart (Vested Interest: ABC Corp Bk 2) by Melanie Moreland Jun 24
Always and Forever (Dogwood Cove, #1) by Julia Jarrett June 24
Thumper (Cerberus MC Book 17) by Marie James | Jun 24, 2021
JOCK ROYAL by Sara Ney June 24
Finding You: A Small Town Romance by Daphne Elliot June 24
Say Yes by Kandi Steiner June 24
Next Up (what we are discussing next time): Is a very Special Episode! Episode 53! Which will kick off Year 2 of the Podcast! From Bees to Buzz we are going to chat about it all. Our sometimes co-host and host of Corset and Crown Podcast, Duchess Katie will be joining us. Along with some of our Quick Shot of Romance Co-host. We are going to go over the numbers of year one. Share some of our favorite moments and best book recs.

Patreon: https://Patreon.com/bookcaseandcoffee
Facebook: https://Facebook.com/buzzingaboutromance
Instagram: @buzzingaboutormance
Music by Cambo