Ep 111: Character Chat- The Scoundrel
On this Episode of Buzzing about Romance Becky is joined by co-hosts of the Corset and Crown Podcast- Duchess Katie and Lady Sadie for our first ever Character Chat all about The Scoundrel.
For this Character chat we are going to talk about the Scoundrel. The Anti-hero. The ones the live in the morally grey area of the law and society. Even Scoundrels Deserve an HEA.
In General what do you want in a Scoundrel Character-
What is it about these characters that you think that endears them to readers?
Scoundrels are not just the Male MC it can also be the Female MC.
Patreon Update: We recently updated our Patreon Perks. We have added a Monthly Swag Pack for the top 3 Tiers. We also are going to be bringing you All New Exclusive Buzzing after Dark Episodes. Duchess Katie and Becky will be back with Another Round starting in August!
You can join the community while helping to support the podcast by joining us over on patreon. We would really like to hit our goal of 40 patreons by the end of the year! You can find details at Patreon.com/Bookcaseandcoffee
Drunk Book Club: August Drunk Book Club is happening on August 20th. We are reading Beautifully Broken Pieces by Catherine Cowles. Catherine will be joining us for the evening. We would love to have you all join us!
You can find Corset and Crown at https://corsetandcrown.com/ or Itunes | Spotify | RSS Feed
Next Up: We are going to be joined by some the best and brightest of The Audiobook World.
Question: Name one of the characteristics we think a Scoundrel has.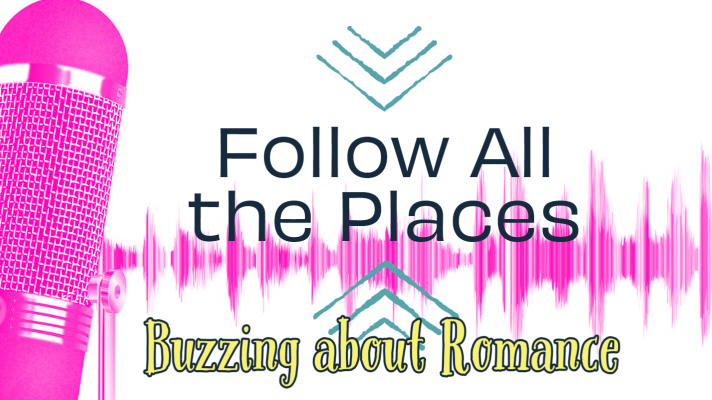 Patreon: https://Patreon.com/bookcaseandcoffee
Facebook: https://Facebook.com/buzzingaboutromance
Instagram: @buzzingaboutormance
Music by Cambo
Itunes | Spotify | Stitcher | Google | RSS Feed