Drinks with the Bees' Quick Shot of Romance : Pucked
On Today's Quick Shot of Romance We are reviewing: Pucked by Helena Hunting
On this Quick Shot we discuss and review Pucked by Helena Hunting. This is the first in the series of Hunting's Pucked Hockey Romances. There are over 10 books and Novellas in the series. This series has gone on to launch 2 additional series and a standalone Novel.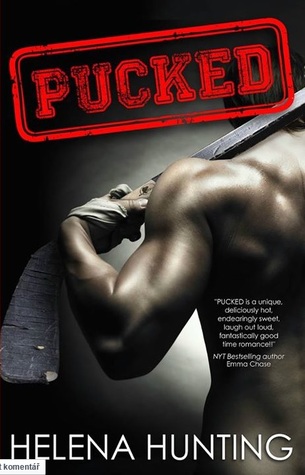 Synopsis from Good reads: Here
Publication Date: May 3, 2015
Trope: Instant Connection, Brother's friend/team mate, Hockey Romance
Rating:
Brittni Rating: We need a Champagne Fountain.
Becky Rating: This is Champagne all NIGHT LONG! Actually this started with brunch and we are going to continue to drink it all day!
Where you can Find us.
Patreon: https://Patreon.com/Drinkswiththebees
Facebook: https://Facebook.com/bookcaseandcoffee
Instagram: @brittnivan07 @drinkswiththebees @bookcaseandcoffee
Becky: https://Goodreads.com/bookcaseandcoffee
Brittni: https://www.goodreads.com/user/show/60204776
Music by Cambo
Itunes | Spotify | Stitcher | Google | RSS Feed
All inquires about the podcast or interested in us reviewing your book can be sent to [email protected]