Drinks with the Bee's Episode 9
Episode 9 on the Shelf Show Notes.
Drinks with the Bees Reviews and discusses Wicked Billionaire by Sawyer Bennett. Wicked Billionaire is the 8th and final book in the Wicked Horse Vegas Series #NHL
Drinks of the Night:
Becky – Pineapple Upside Down Cake
Brittni: Jack Daniels Honey Whiskey on the Rocks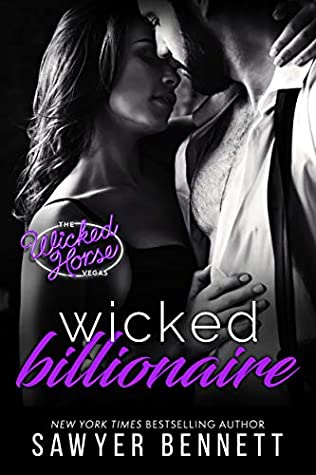 Trope(s): Billionaire trope. Sexy & Steamy Sexy Club
Becky's Review:
This book was full of instant chemistry and it never let up. I loved every hot second of it. The added character of Declan's childhood nanny goes a long way to show the human and nurturing side of him. I love the stories Sawyer Bennett writes. They never disappoint. There is such a great balance of steam and romance in them. This was a 5/5 read for me. Really more like a 20/5. While Declan comes off as a bit of an ass, he does have some very swoony moments.
Brittni' Review:
Yeah, I would definitely give this a 5/5. This being my first Sawyer Bennett, I went in unsure of what to think, because I know she writes for a wide audience, and sometimes I don't cling to writers that do that. But, she knows what she's doing and I enjoyed seeing how diverse her writing can be.
Next Up (what we discuss next time): We are talking to author M. Mabie about her recent release When the Time is Right.
Where you can Find us.
Facebook: https://Facebook.com/bookcaseandcoffee
Instagram: @bookcaseandcoffee and @brittnivan07
Becky: https://Goodreads.com/bookcaseandcoffee
Brittni: https://www.goodreads.com/user/show/60204776
Music by Cambo
Itunes | Spotify | Stitcher | Google | RSS Feed
All inquires about the podcast or interested in us reviewing your book can be sent to [email protected]