Drinks with the Bees Ep 32
On the Shelf Show Notes
The Bridgerton Buzz.
Episode 32: Becky and Katie Break down the Netflix Original Series The Bridgertons. The Bridgertons is an American streaming television period drama series created by Chris Van Dusen and produced by Shonda Rhimes. It is based on Julia Quinn's bestselling novels set in the competitive world of Regency London high society's Ton during the season, when debutantes are presented at court. The series premiered on December 25, 2020, on Netflix.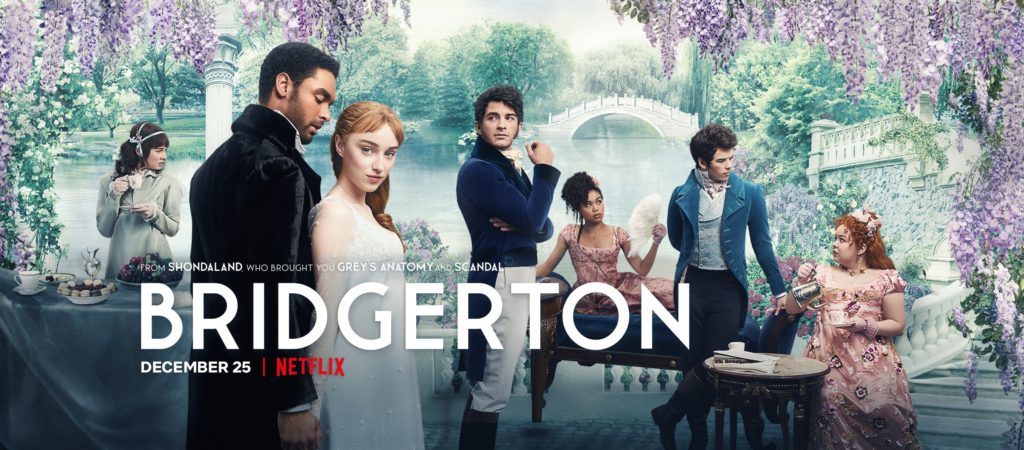 Both Becky and Katie are huge fans of the Book Series by Julia Quinn. Take a listen as book fans break down what they loved, liked and were concerned about in the series.
The Romance Buzz!
Bridgerton Has Become Netflix's Biggest Show, with 41% of all Accounts viewing at least two Minutes of an episode. https://www.bbc.com/news/entertainment-arts-55837969
"Bridgerton" is officially returning for a second season on Netflix. — Filming should start this summer.. But you know with covid who knows.. https://www.usmagazine.com/entertainment/pictures/bridgerton-season-2-everything-we-know-so-far/
Upcoming Notable Release: Stranded with my Best Friend's Brother by Mimi Kinley – sexy valentine's day novella 2/1
Crazy with you by E.H. Lyon

Upcoming event: We have an amazing Happy Hour coming up on Saturday Feb 6th at 4p cst. Live over on our Youtube Channel. We are chatting with author Amalie Howard and anticipating her Feb 9th release Rakehell of Roth.
Patreon Update: Drunk Book Club is Feb 6th we are reading Badd MF by Jasinda Wilder. She and her husband Jack are both joining us. Also we have started to add a virtual hang out a couple of times a month where we chat books and share book recs. You can find out more information on the Website.
Next Up (what we are discussing next time): Do You love Hockey romances or want to know who skated their way into our heart? Join us next Time Patreon member and Hockey Romance Fanatic Heather is going head to head with Becky in a Hockey Book Boyfriend Draft. They have each read over 150 hockey books to come up with their top Hockey Book Boyfriends. This is not an episode you will want to miss.
Where to find Katie: https://instagram.com/bookstakatie
Where you can Find us.
Patreon: https://www.patreon.com/drinkswiththebees
Facebook: https://Facebook.com/drinkswiththebees
Instagram: @Drinkswiththebees

tunes | Spotify | Stitcher | Google | RSS Feed
Music by Cambo
All inquires about the podcast or interested in us reviewing your book can be sent to [email protected]