Doubeck Crime Family Book 1 and 2 Review
Vow to Protect by JL Beck and Monica Corwin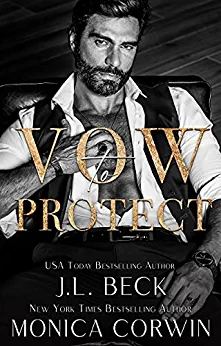 Tropes: Mafia Romance, Age- Gap, Dark Romance, Forced Proximity, virgin,
Series: Doubeck Crime Family book #1 – Duet Book 1 of 2
Valentina is a mafia princess. She is not living the pampered life of a princess. Instead, she is has been forced into an abusive engagement by her abusive father. The only protection she has against him is the fact that they aren't married yet. This does not stop the abuse she receives at their hands.
Desperate to keep herself and her cousin safe a chance encounter with a stranger lead her for the first time to have hope that she can escape.
Adrian is the head of a rival mafia family, and he is drawn to Valentina in a way he never expected. He gave her his contact info; with no expectations she would ever reach out. When she does, he is determined to claim her as his own. Before he can do that, he needs to keep his Vow to Protect her.
There is so much emotion in this book. This book sucks you into this dark and tumultuous world. There is intensity and chemistry to this story. This book captured my attention and I was desperate for the second part of this story.
Please check Content Warnings before reading- on page violence, on page assault, gun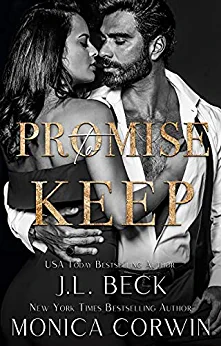 Promise to Keep by JL Beck and Monica Corwin
Tropes: Mafia Romance, Age- Gap, Dark Romance, Forced Proximity, virgin,
Series: Doubeck Crime Family book #2 – Duet Book 2 of 2
This is the continuation of Valentina and Adrian's Story.
Book one ending is disastrous and you absolutely need to read book 1 before reading this book.   This book has so much angst and it kept me engaged.  
Valentina is in a dilemma; she knew running away from Adrian was a bad choice but she did it anyway because she had to escape from his possible rage. She has betrayed the one man no one dared to cross. She is trying to save herself and her heart.  That is until the monster of all her nightmares catch up with her.  
 
This story type of story is what keeps me coming back to dark mafia romances. The engagement that happens between the darkness of a world with actual likeable characters. The chemistry and steaminess of this duet is amazing.  This is a great book for those that like the dark and dirty of Mafia Romance.