I really hate DNFing books but sometimes I have to.
I don't think it is anyone thing to blame. It is alwayI for different reasons. I think some of it is mood driven. Also I have become picker about what books I am willing to give time to. There are so many great titles out there just waiting to be discovered by me and if a book is not bringing me joy than I need to just be done with it.
If I DNF a book that does not mean I won't pick it up again at another time, it really depends on what is the reason for DNFing. If it is mood driven I will likely give it another try. If it is because of lack of plot, character development or writing I am likely not coming back to it.
Here are some of my recently DNFs.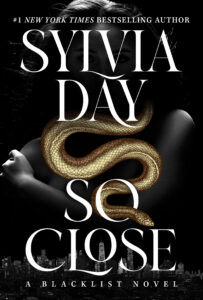 So Close (Blacklist #1) by  Sylvia Day 
Release date March 8, 2023
I tried multiple times to read this title. But it just did not work for me. There are multiple points of view. I was confused at time who was and who. The pages were crowded with characters and I wasn't sure who I was suppose to be paying attention to. The struggle with this title is that there is so much world building and back story that it was slow. I put the book down at about 41%. I think the days overwritten and over saturated storylines has past. Due to how the story starts out the author does not hook the reader in. I don't care about the characters in play and if someone is going to get their HEA.
Dmitry Nikolaev by Naomi West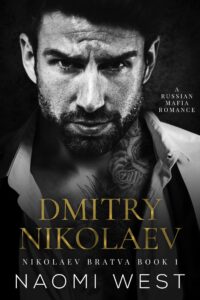 This book was disappointing, it started out decent, I thought the writing was pretty good but as other reviewers have said there is a major lack of continuity. A lot of things in this book just don't make any sense.
This is a dark mafia arranged marriage trope and focuses on Dmitry Nikolaev who is Russian Bratva and Shannon McNulty who has been raised by her adoptive parents with no idea of her Irish mafia routes. When Dmitry's father is killed leaving him head of the family he finds out he has been betrothed to Shannon since she was a child. She was the price to end a war between the Irish and the Russians. Now he's all set to marry a reluctant bride who also had no idea of her future role at his side.
This set up is typically my jam but the book was just not good. World building and character development was kind of pathetic. Basically he spanks her, beats her with a belt, gets turned on they have sex. at 60% of this book I did not care about either one. They were not working for a common good. there were some fish out of water type characteristics but really she was too stupid to die.
Neither character was overly likelable. I just gave up. I might try to second book to see if it gets better but I really on the fence with this book.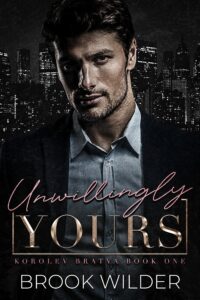 Unwillingly Yours by Brook Wilder
I did not DNF this book I actually finished it and wish I had not given it the time. There was so much potential in this book. I was all in, the set up was just the kind of thing I want to see in mafia romance. I just found myself not liking the characters at all. There was this whole shrouded in mystery piece that was annoying. The hero lacked action and leadership. I expect the Pakahn of the Russian mob to be a man of action, he was a wet blanket. Also they were just boring and dull. I skimmed the last few chapters just to find out there's a cliffhanger! I don't care about these characters and there is nothing bringing me back to find out if they get their hea. No one in this book was dynamic.