Buzzing about Romance Ep 37: Book Report vs Book Review
On this episode of Buzzing about Romance Leah and Becky are joined by Heather Roberts she is the founder and COO of Elle Woods Pr and Marketing. We are chatting Book Reviews vs Book Reports. What goes into a good book review. Why Book views are important. Who are you writing your book reviews for.
And Rating Book. We will also touch briefly on the 5 star Rating system and the problems with it.
Some key points to think about when writing a review:
Tell me why you loved it (don't tell me what happened in the book)
PROMPTS to ask yourself –
How did this make me feel?
What type of emotion did it evoke?
Would I tell a friend to read it?
Is this one I wouldn't tell ANYONE about? Why or why not?
Does this review help tell someone why I liked or disliked this book?
This Week in the Buzz every Wednesday 10a on Instagram.
We check in and let you know what is coming up that week.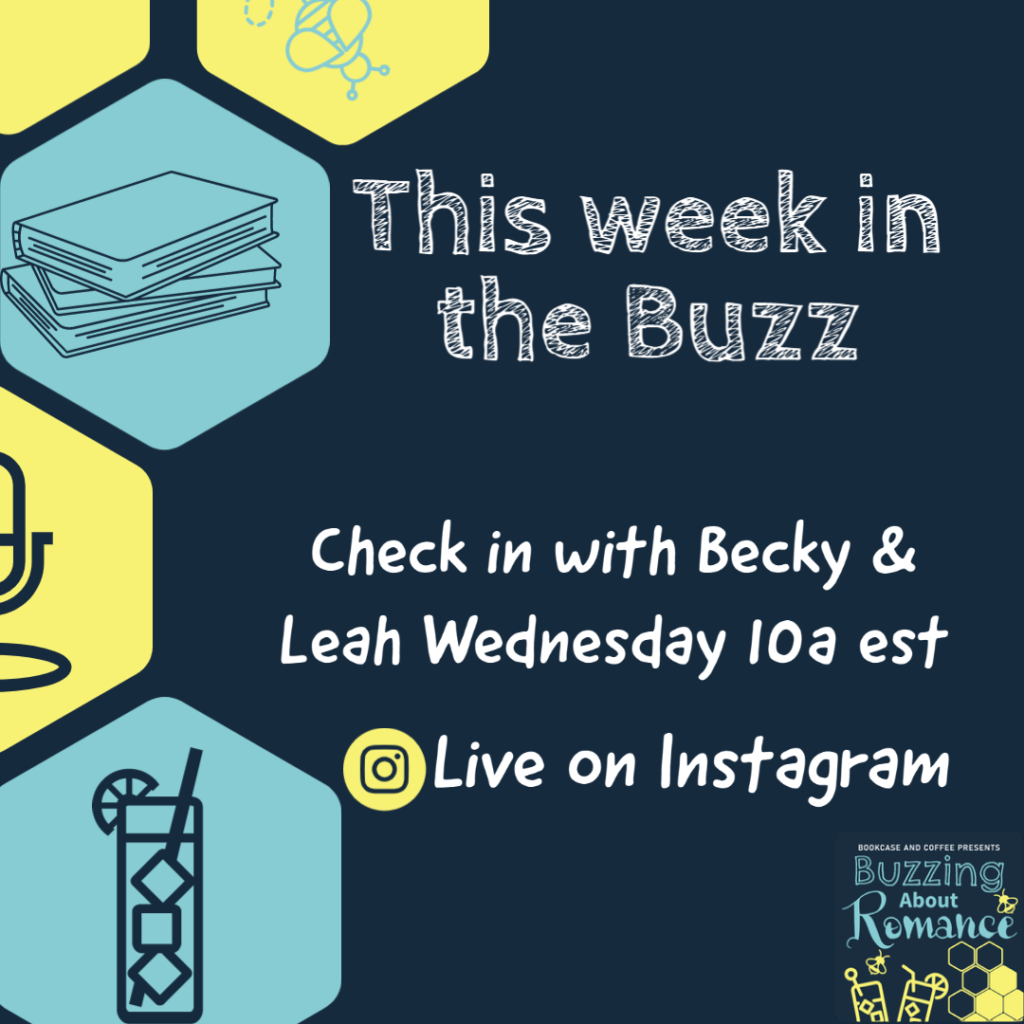 What are reading this week/weekend:
Leah: I am doing a deep dive into Lani Lynn Vale and read all 12 of her SWAT generation 2.0 books, book 12 Depends on who's Asking was just released Feb. 25, 2021. But I won't name them all here. Next up for me is Call Me Crazy by Melanie Harlow.
Becky: I am reading Eye Candy by Jiffy Kate. in preparation for a Quick Shot. and Drunk Book Club
Notable Upcoming releases:
More Than A Game-Bella Matthews 3/11
Marriage and Murder (Solving for Pie: Cletus and Jenn Mysteries Book 2)-Penny Reid 3/2
Act Your Age, Eve Brown by Talia Hibbert
Check Swing by Carrie Aarons
Falling Fast (Westmount Island Book 1)By Julia Jarrett. This is a series of 3 novella about 3 sisters. The first releases on 3/9
Where you can Find Buzzing about Romance
Patreon: https://Patreon.com/bookcaseandcoffee
Facebook: https://Facebook.com/buzzingaboutromance
Instagram: @buzzingaboutromance
Music by Cambo
Itunes | Spotify | Stitcher | Google | RSS Feed
All inquires about the podcast or interested in us reviewing your book can be sent to [email protected]