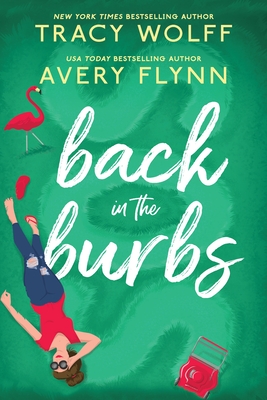 From the get go Flynn & Wolf had readers cheering on Mallory. Newly divorced after catching her soon to be ex-husband cheating on her, she inherits her favorite aunt's disaster of a house…in the suburbs. And for a NYC girl that is a little culture shock shall we say. Mallory finds her gumption to stand up to her parents after they are adamant that she sell the house. She embarks on a new journey of finding herself, making new friends, and learning who she is! First order of business is finding a contractor….oh, and dealing with the HOA. There is also a hottie across the street that she should not be drawn to, but totally can't get him out of her mind.
I found myself laughing out loud with Mallory through the entire book, and also like a good friend cringing and shaking my head at her antics. I also think so many people can relate to Mallory. She lost her way, worked for so many years to make others happy and do all the things that she is "supposed" to do, but never thought about herself. I also maybe wanted to throat punch so many people in her life. And her ex-husband is the absolute worst. Like all of the exes I've read about he is president of the douchebag society. And the hottie across the street, Nick. Well, he is so easy to love. How he just effortlessly allows Mallory the time and space to grow, he is also there to provide back up when she needs him. There is a walk of shame scene that was the best. Nick and Mallory are just so well suited for each other, she is quirky and he is solid and they just balance each other out.
If you are on the hunt for a funny romcom with a heroine that works hard to find herself, and helps others along the way this is your next read! Also, it is hilarious and just makes you happy because when good things happen to good people it leaves you smiling! Great job, Avery & Tracy….I have a list of characters that I need their story next!!!