I am back with a a Stack the Recs. This is an on going series on the blog where I share some of my favorite tropes. What I think is need in order to qualify for that trope and some of my favorite examples of that trope.
One of my most favorite tropes is the Age-Gap Romance. I think what I like about this trope is not only the societal standards but also the personal struggles this can cause. You have two characters that are in very different places in their lives. I think this is one of the more important pieces that sometimes gets left out of the trope. I want to see the new professional just starting their adult life cause the established adult to fall. To question the choices their current status. Many of us get ingrained in the day to day just coasting along and believing we are content. However in an age-gap romance often times the Main Character (MC) ends up questioning themselves is they were truly happy or just getting by. I also thing that there is a added brightness or new vision that comes by adding some new to you life. Inevitably you find new enjoyment in the day to day but also the new experiences. All these dynamics causes angst and friction as they have to come to turns with bending to their attraction and working through their own hang ups, also the realization that there is more to life than what is in their purview.
Other qualifiers to be considered an Age-Gap Romance. I typically use the distinction of 7 yrs age difference. I feel like there isn't that much difference between a 22 yr old and a 27 yr old most are still getting their feet under them and trying to figure out what life as an adult looks like. But I think adding that extra 2 years it add opportunity for a but more "seasoning".
A do not think we need to use the term "Reverse Age-Gap" when referring to a romance that has an older woman and younger man. Also would you use this term if it was a Sapphic Romance? I understand that the use of the word reverse came into play with the use of "Reverse Harem" but as we as an industry are moving away from that term I thing we should just drop that work Reverse from everything.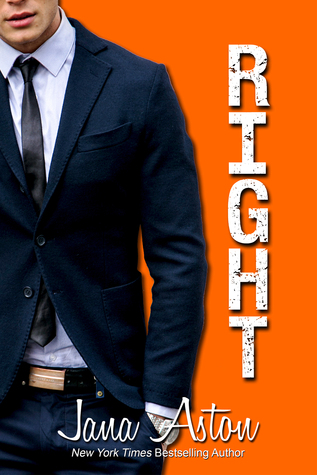 One of my favorite Age-Gap authors is Jana Aston. She writes funny and witty Age-Gap Rom-Coms. She writes a variety where the hero is the pursuer but my favorite are the ones where the heroine pursues. Talk about Main Character energy. When these heroines are on the page they demand your full attention. They control the narrative and more often than not push the Hero to come to the realization they need them in their lives.
The exception to this is the hero from Right (Cafe # 2). In this book the heroine, Everly is actually pursuing the hero's brother, Finn in a warped puppy love kind of crush. The hero, Sawyer, however is so drawn to her and desperate for interaction with her he goes out of his way to engage her. This book is full of dirty talking and sexiness. I will really enjoyed this story. There is a 15 year age gap in this book.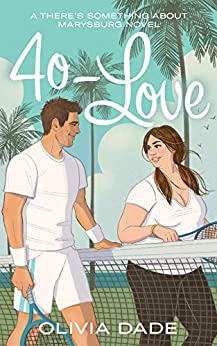 Another great example of an Age-Gap Romance of the Hero perusing the relationship is 40-Love by Olivia Dade. In this story Tess is on vacation and finds herself the beholder of tennis pro Lucas' attention. Tess is very attracted to Lucas. She is looking for a fling while he is looking for forever. A lot of the hang ups in this book center around Tess and her view on to the world. She is worried about how it will look to other in the outside lookin in. This story brings all the feels and I am a huge fan of the real body rep in the story. The age-gap in this story is 14 yrs. But honestly Lucas has lived a full life already. A former Tennis Pro out of contention with an injury he is work hard to get back into shape.
One of my favorite parts of an Age-Gap Romance is when we get a Daddy Kink. Seriously I am a big fan of some Daddy Kink. A couple of my all time favorites are.
Little Dove by Layla Frost. She is his ward. It is a super sexy dark romance with some D/s feels. Daddy Maximo is a fierce and protective hero. He is also thoughtful in his pursuit of her.
Dangerous Temptation by Gianna Darling is a duet that is also Ward/Guardian with a Daddy kink in it. It is part of the Midnight Dynasty World from Dangerous Press and has a lot of dark themes. Midnight Dynasty has quite a few Daddy Kink Romances but also explores other kinks also.
Serena Aykroyd's Filthy Series is a dark Mafia Romance with lots of Age-gaps and Daddy Kinks. I think what I enjoy most with these books is the power dynamic. You would think that the male/older would have the power but often the younger woman will force them to chase.
My biggest dislike of Age-Gap Romance is if the relationship starts before they are of the age of consent. Meaning is there communication/grooming that is happening before they are 18/19. But honestly I really want the heroine to be at least 21. I also do not like when the younger MC is immature. I feel in order for these books to work and the stories to play out the younger character truly has to have some worldly part of them. They have to have experienced something with in their lives that has forced them to make tough choices.
You can find a fill list of Book Recs on my Age-Gap Goodreads Shelf. Let me know if you have an Age- Gap Romance you love and think I should be reading.
[email protected]