Buzzing about Romance Podcast is partnering with Wildfire Marketing Solutions in the launch of the Wild Readers Book Club.
Join us for our very first book discussion.
Our selection is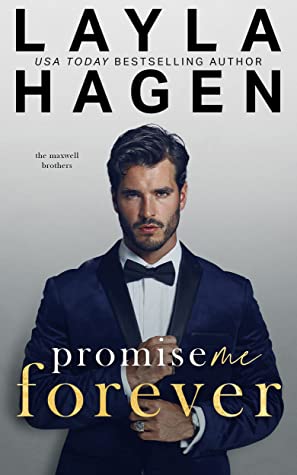 One of the things we love to do when hosting a book club is to share Snack and Drink Suggestions the pair with the book. Here are our suggestions for Promise Me Forever by Layla Hagen
Freezer Waffle Fruit Pizza  
Toast Freezer Waffles
Marshmallow Fruit Dip
7 ounces marshmallow crème
8 ounces cream cheese , softened
1 teaspoon vanilla extract
In a large mixing bowl, use a hand mixer to beat together marshmallow creme, cream cheese, and vanilla extract until well combined and creamy, about 2 to 3 minutes.
Fruit of your choice – suggestions: Strawberries, Blueberries, Raspberries
Lemon Shake-up
1 lemon halved
3 tbsp sugar
1 1/2 cups ice
1/2 cup water
Instructions
Squeeze the juice (or use a hand juicer) from the lemon into a quart sized mason jar, a shaker, or anything else you can fill and cover tightly. It just needs to be at least 16 oz. Toss one half of the lemon in with the juice.
Add the sugar
Fill the jar/cup/shaker with 1 1/2- 2 cups of ice. Basically, you just want to fill it up to the top.
Add enough water to cover the ice
Cover and shake briskly, until the sugar is mostly dissolved. It will actually turn into this wonderful, sweet "sludge" at the bottom of the cup. Drink straight from your shaker or pour into a glass. Just make sure you get all the sweet goodness out of the cup!
For a nice extra touch, serve in glasses with a sugared rim!
Old Fashioned
Ingredients
1/2 teaspoon sugar
3 dashes Angostura bitters
1 teaspoon water
2 ounces bourbon
Garnish: orange peel
Direction
Add the sugar and bitters to a rocks glass, then add the water, and stir until the sugar is nearly dissolved.
Fill the glass with large ice cubes, add the bourbon, and gently stir to combine.
Express the oil of an orange peel over the glass, then drop in.
Or any Great Glass of Wine