Where is the world is Buzzing about Romance going to be?
Curious about Upcoming Romance Book Events
the Buzzing about Romance Crew will be attending in 2023.
HEA Reader Event
November 3-5, 2023
Indianapolis, IN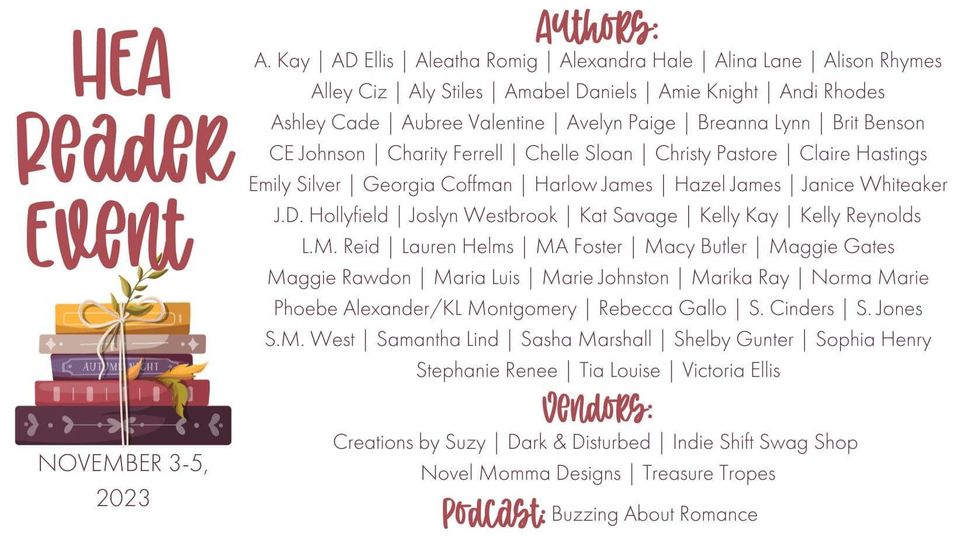 Ticket Link: https://bit.ly/HEAReaderEvent
Details at Facebook Group: https://www.facebook.com/groups/heareaderevent
Interested in Having the Podcast at Your Event. Fill out the contact form.
For More Buzzing about Romance Virtual Events check out https://bookcaseandcoffee.com/events/