This is a book review for The Intern is book 4 in the Dalton Family Series. Some of these have been good stories, some of them are over the top in the physical connection of the characters. These books do not have a lot of story development outside the physical connection.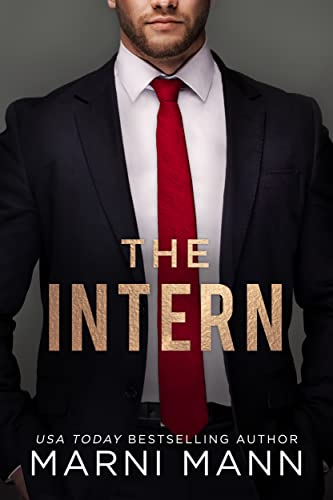 Book Review
The main focus of this story is coming to terms with attraction when it goes against what you have always deemed your future to look like.
Declan Shaw is hot and ruthless litigator. Hannah Dalton is a young bright eyed law student. A chance meeting between the two of them during a mock trial experience ignited their attraction. The pull between these two is so incredibly strong.
Hannah is assigned to Delan as an Intern and the continue to dance around each other. They are both so drawn yet fighting it. . The main thing in this book is the overwhelming attraction and chemistry between them.
It is important for me for a book to have some character development. As a characters I really like Hannah. She is smart and thoughtful. Hannah really is the most developed of the characters. Hannah is a good friend, dedicated to her craft. She cares so much for her family.
Declan is another story. He is an alphahole. He is brash and rude. Decelan wants Hannah but fights it so hard. He does not have any redeemable qualities. We don't see past his outer shell unless he is drunk. I wanted more vulnerabilities from him. I need something made him even slightly likeable.  
Audiobook Review
Equally important to the writing quality of this story is the audiobook narrators. They are assigned with bringing this story to life. Savannah Peachwood and Lee Samuels are FANTASTIC. I really enjoyed Savannah Peachwood in the role of Hannah. She did a great job on this performance. Her voice played so well against Lee Samuels. I thinking this might be my first listen from narrator Lee Samuels it was very enjoyable. He has a deep register that played so well against Savannah's softness. This is a must listen audiobook.  
You can find my reviews for the other books in this series here:
The Billionaire
The Lawyer
The Single Dad Book 3
Audiobook is a 5 star for narrations
Audiobook narrators – Savannah Peachwood and Lee Samuels
Book is a 3 star for lack of plot and character development.
Averaged to 4 stars
Tropes: Billionaire, close proximity, PWP, co workers, boss employee, age gap,
Series: Daltons book 4 – interconnected standalones.