Do you ever get into a funk when nothing sounds good to read? And are afraid that because of that funk, any of the new books coming out won't hit in the right way? If the answer to either of those are yes, then you know where I was about a week ago. I had read a couple of AMAZING books. Hit all the right places, and dunked me into a book hangover that was almost slump triggering.
BUT ALAS… I have been there before… hence the backlist binge.
SO, instead of allowing the hangover to fester, I went diving into a beloved authors' backlist that I haven't yet finished. What is the backlist you might ask? By definition, the backlist I: a publisher's list of older books still in print. Some authors I read have EXTREMELY long backlists, and it is deigning to go though them. It's one of those times that you have to go piece by piece and slump by slump.
I went the Cynthia Eden route this time around.
On her printable booklist from her websites, there are a 166 books available that she has written. Now this number may be different from the actual number of published titles, but these are the available ones. One hundred and sixty six books. That is a lot of books, and that is a LOT of reading. I discovered Edens books a couple of years ago, and read them as they release now, but have been slowly making my way through those 166 books. This backlist bing choice was the Battling McGuire Boys. This is six books series with an overarching storyline that flows from book one until book six.
The Backlist Binge allowed me to reset.
Which truthfully with the way my reading year has went… a reset is needed every couple of weeks. Don't be afraid of the backlist. Yes they can be daunting, but sometimes it's just want you need.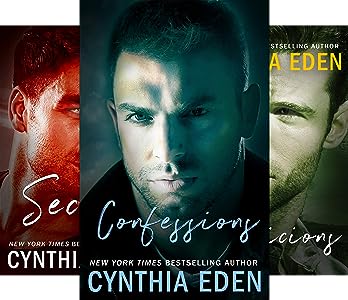 Want my thoughts on more Cynthia Eden books?
Click here to Listen to a Quick Shot of Romance on Ex Marks the Perfect Spot
Click here for a review on Cross My Heart