Buzzing into Spring Reading
Spring Fling Bingo
It is time for a new challenge from the Host of Buzzing about Romance Podcast!
For the months of April and May we are challenging you to throw caution to the wind and try something new. When we think spring we thing mud and dirt, new life and growth. We think off all the new plans and hope that come with the start of Spring.
We are providing you with a guide to get rid of the grey skies of winter and embrace the warmer days and spicy books!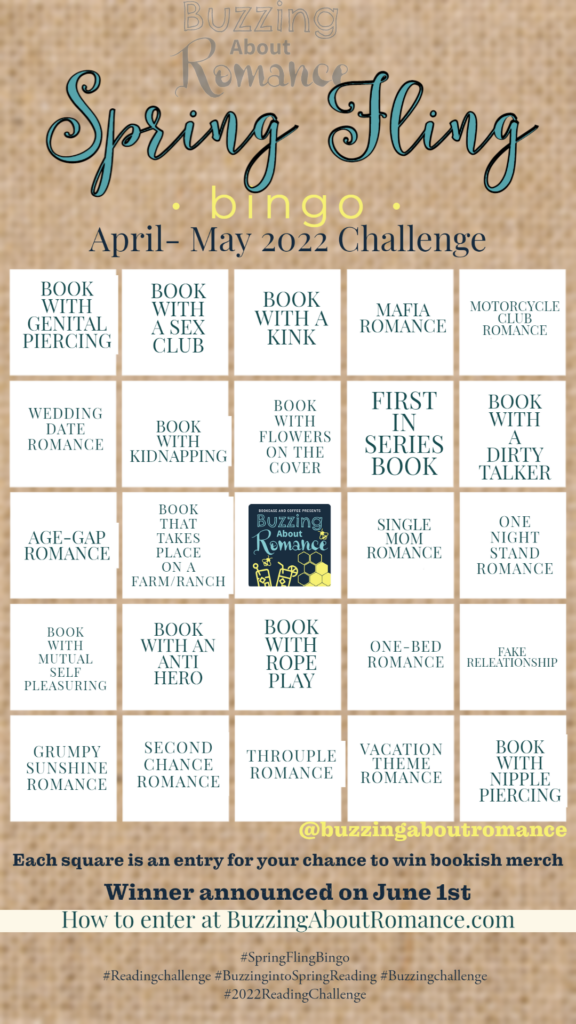 Contest is for $50 (USD) in Bookish Merch from Novel Grounds (US Residents).
If winner is international they will receive equal value in an Amazon Gift Card.
Rules of the challenge:
One Book per square.
Each square covered/Book read is one entry for Grand Prize.
Contest runs from April 1, 2022- May 31, 2022.
Winner will be announced on June 1st.
Official Submission each title must happen on the form below.

You can earn up 2 8 additional entries for sharing your card and tagging @BuzzingaboutRomance (one a week)