Scandals of the Father by Zoe Blake
Scandals of the Father is a new series from author Zoe Blake. This age gap dark romance is so steamy and a must read! The consent in this book is very dubious. You are going to watch to check content and trigger warnings before reading.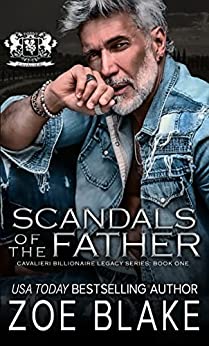 The Cavalieri Billionaire Legacy series has completely captured my heart! Zoe Blake has masterfully crafted a whole new world that is simply irresistible. The first book, The Scandals of the Father, is an absolute gem and a perfect introduction to this captivating series!
Right from the beginning, the dynamic between Amara and Barone pulls you in. The book opens with him giving her a fierce stare from across the room.
Zoe Blake crafts a story that has us completely hooked as Barone comes to Amara's rescue following a minor accident. He is the epitome of a protective alpha male, who exudes an irresistible daddy energy.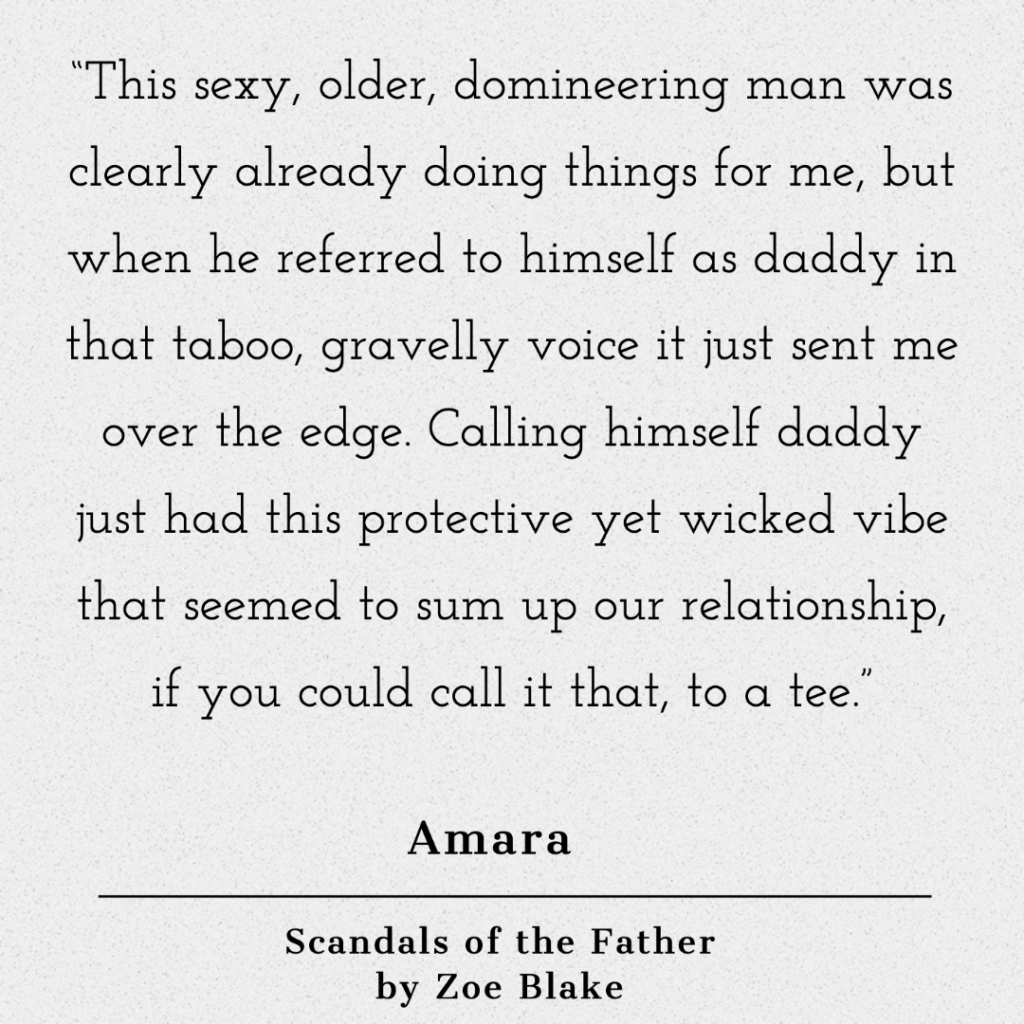 Amara is headstrong and proud. She refuses to give in to his advances. Barone knows no boundaries and won't take no for an answer. He is hot in the pursuit of Amara.
There is something magical in the way that the author writes this chase. Barone is in pursuit and Amara while she doesn't want, there is satisfaction to being chased. This is a great example of Primal Kink in romance.
The Scandals of the Father has absolutely mesmerized me and left me eagerly anticipating the next book in the series. I can hardly wait to see what twists and turns Milana and Cesare have in store for us in book two!
Book Stats:
Rating: 5/5
Series: Cavalieri Billionaire Legacy
Tropes: Foodie, age-gap, alphahole, anti-hero, impact play , billionaire, boss, close-proximity, dark, dirty-talker, dub-con, family-series, forbidden, instant-attraction, kink,  opposites , possessive-alpha-hero, protector, second-chance-at-love, single-dad, stern-brunch-daddy, taboo