Lola
I clean mansions for a living. The notorious heavy metal guitarist isn't supposed to be home when I show up. But he is, and everything goes wrong.
After a near-miss dog-attack incident involving peanut butter, I'm convinced Karl Sommer is going to fire me.
Instead, he asks for a favor.

Karl
She's temptation personified. Forbidden. The lead singer's sister-in-law. The worst thing I could do is go there.
Which only makes me want her more.
But I'm new to Industrial November, and my spot in the band is far from guaranteed. I need to find a way to convince the label my reckless party days are over. A fake relationship might be the answer—until Lola turns my proposal into something much more indecent. Now, I have no idea how I'm supposed to keep my hands to myself.

***This high-steam, contemporary rock star romance contains adult content not suitable for all readers. Read responsibly. All novels in the Industrial November on Tour series can be read in any order.***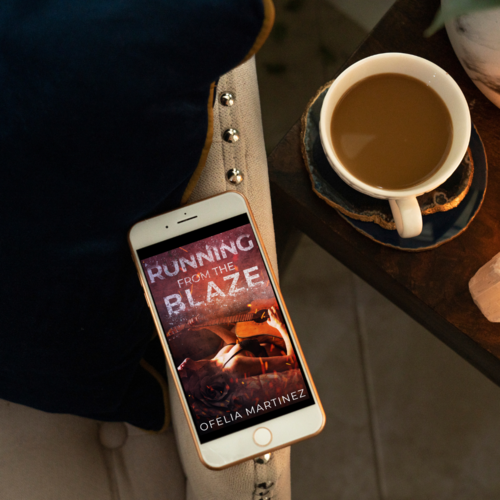 Ofelia Martinez writes romance with Latinas on top. Originally from the Texas border, Ofelia now resides in Missouri with her partner and their dog, Pixel.
She loves good books, tequila, and chocolate. Though she identifies most with Makoto Kino, she proudly shares a birthday with Usagi Tsukino. When not writing, you can find Ofelia making visual art.
Contact Ofelia for more info.