I recently took some vacation time away from reviewing and podcasting. I spent my time reading of a TBR which is incredibly unusual for me.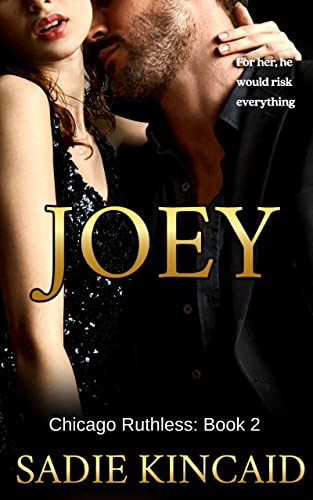 Joey by Sadie Kincaid
Rating: 4/5
Tropes: Mafia, siblings best friend, Spice Level 5, Kink, Dirty talker, Virgin Heroine
Max and Joey make an incredible pair in this book!
Joey proves to be a strong and independent character, handling her own baggage with grace.
The best part is that their relationship doesn't take long to develop, and it's a relief that the focus of the plot isn't solely on their journey to be together or convincing Joey's brothers of their compatibility. It's more of a background element, avoiding the frustrating "will they, won't they" trope often found in such stories.
The main plot itself is intriguing, although it may require some effort to keep track of the various mafia players involved.
The steamy scenes in the book are sizzling, and although it's surprising to admit, there were moments when I found myself skimming over a couple of them due to my heightened interest in the overarching plot. Nevertheless, they were sensually written, as expected from this talented author.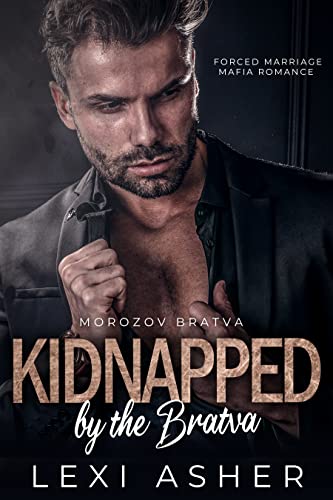 Kidnapped by the Bratva by Lexi Asher
Rating: 2/5
Tropes: Mafia, accidentally pregnancy, One Night stand, Kidnapping, Hostage,
I should have DNF'd but I held out hope that this might be ok. Guess- what it wasn't. This is a prime example why I should read reviews.
I have read many poorly written books. I have even and enjoyed some. This was not one of them.
The book does have a quicker pace, but I felt that some crucial scenes were left out, which compromised the overall storytelling. Moreover, I was disappointed by the rushed ending, and the main character's behavior left much to be desired. The problems faced by the characters didn't seem significant enough to warrant the level of conflict portrayed.
Weston by Samantha Whiskey
Rating 3/5
Tropes: Childhood friends, Best friends to lovers, co-workers, close proximity, slow burn, sports romance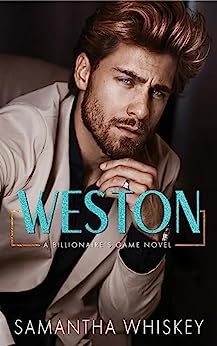 Best Friends and co-workers Brynn and Weston had been inseparable since their high school days, forging a deep bond as best friends. Their connection was undeniable, but the fear of jeopardizing their cherished friendship had kept them from exploring their true feelings for each other. They cherished their relationship too much to risk losing it, and Weston, in particular, was reluctant to take that leap. (GAWD! He was kind of frustrating!)    
The quality of the writing was fine. I just don't think you can sell me on a friends to lovers romance. The chemistry was so muted. I wanted so much more. The book doesn't "heat up" and give good story until the last 1/3 of the book. I don't know if it was the pacing or the trope but this book just fell so flat for me.
While the story may have lacked depth, I found the characters likable enough, and their passion radiated off the pages. However, what truly excited me was the potential for the next story—a tantalizing prospect of Weston's enigmatic friend Gareth entangled with Serenity, the daughter of their poker-playing nemesis. The mere thought of the drama that awaited in their story left me eagerly anticipating what lay ahead.