Reviews from late August!
Here a few review for more books I had no business reading.. sort of. I have stopped taking ARCs with the hope that I will have more time to read some books and authors that have been on my TBR for a very long time. This is kind of a mix bag of books and reviews.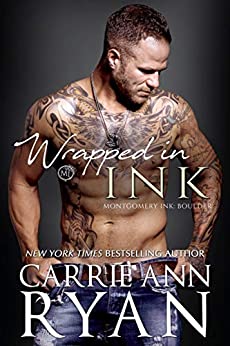 Wrapped in Ink by Carrie Ann Ryan
Rating: 5/5
Series: Montgomery Ink – Bolder
Tropes: Chronic Illness, Family Series, Fated to Love, Grumpy Sunshine, Meet Cute, Secret Baby
This was one of the most unexpected reads I have read in a very long time. I am working my way through Carri Ann Ryan's backlist and I started with Wrapped in Ink. The emotions and swoon in this book. I loved every word.
Arden is dealing with an unfair life. She is suffering through a chronic illness that seems to rule all the moments of her life, the good and the bad. She knows that with every moment of happiness comes tears. Liam was grumpy and gruff, but he absolutely makes up for it with the care and thoughtfulness he deals with Arden.
I am infatuated with the Montgomerys of Bolder and can not wait to dive into the next story in the series. This was one of the best HEAs. It shows that love can bring you hope even in the darkness.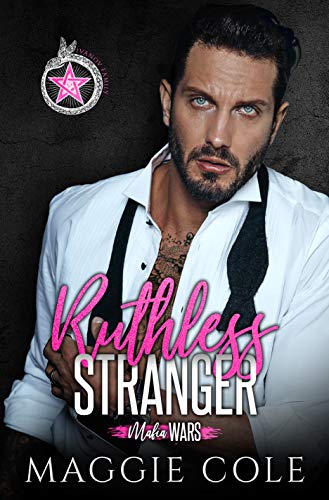 Ruthless Stranger by Maggie Cole.
Rating 4/5
Series: Mafia War Book 1
Tropes: One Night stand, Vegas, Mafia, strangers to lovers,

This title was nominated for our #ILickedHimFirst book boyfriend tour episode. It was on of the few books on the list that neither Leah or I had read so I decided to give it a try. I ended up really enjoying the story.
The sexy one night stand between Aspen and Maksim was hot hot hot! Their chance meeting again once they both return home to Chicago brings all the feels. I absolutely see why Maksim is thought to be a book boyfriend. He is fierce and protective. He has the "Touch her and Die" vibes we love in our romance heroes. This book does has dark vibes as it is mafia romance it is not over the top dark. There is violence on the page but this was a really good read. I am intrigued by the brothers and Aspen's friends so I will be continuing this series.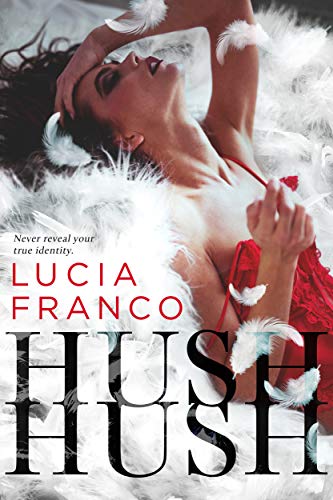 Hush, Hush by Lucia Franco
Rating- DNF
Tropes: Sex Worker, Class difference, NYC Romance, Age-Gap, forbidden/taboo
This was just not the book for me. I really wanted to like it. I was supposed to get a free download due to the mess with the missing chapter from The Last Chapter Bookshop box and the link never worked. So, I bought a copy. I ended up DNFing the book. We do not meet the hero until 35% and by that point the heroine has slept with 2 other people on page. It just wasn't enough of the "romance" or relationship to keep me engaged. I typically like a sex worker romance but this one for whatever reason was not working for me. I don't think I will be picking it up again. It is straight erotica and that is ok, but it was not what I was expecting.