?Only One Touch?
 by Natasha Madison 
book #4 of the Only One series.
This is book #4 in Natasha Madison's Only One series.
We've had sneak peaks at both Becca and Nico throughout this series. And, I have grown to love both of them, as it is clear that they are both fiercely loyal and are willing to help friends whenever they can!
As team owner of the Dallas Oilers, Nico's life revolves solely around the team and work. He wants Dallas to have a cup. He hasn't made time for a personal life….and that all changes one night when he starts to notice the sports agent that easily gets under his skin. Has Becca always been so gorgeous? How has he not noticed? As for Becca, she also realizes that Nico is gorgeous AMD really the full package?!?
Becca is hands down my favorite female characters that Natasha has written. She is a total badass! She works in a male dominated world, and works hard to make sure that her clients are taken care of but she also takes crap from nobody! BUT what I love most about Becca is how she takes care of those around her. She might be a badass but she has a giant heart and loves her people hard! Because she loves so hard and takes care of those around her…..her tribe is loyal. And very protective. I mean, I wasn't sure I could love Manning more….but after Only One Touch I did.
Nico and Becca work hard at their secret romance….AND their chemistry is AMAZING. Like off the charts. Natasha brought the STEAM to this book, y'all. So steamy. And I was here for it!
I would be remiss if I didn't talk about how Nico ripped my heart out. And then stomped on it. I know, I should have been prepared after reading Only One Night. But I wasn't. I mean I knew it was coming, and I wanted to stop it.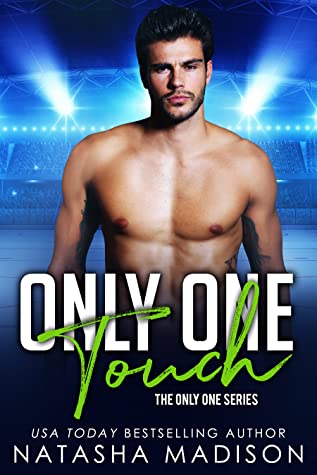 There were some really awesome things in the book that I did not see coming, but they just added to this amazing story! And I LOVE how she introduces us to characters we get to meet soon'ish!
Natasha Madison is an author that is always a must read for me, and she does disappoint in Only One Touch. This book was fantastic, and I cannot wait to reread their story! I highly recommend this book and this series! ?
?