Reading Challenge Check In
Are you part of the Buzzing About Romance 2021 Reading Challenge?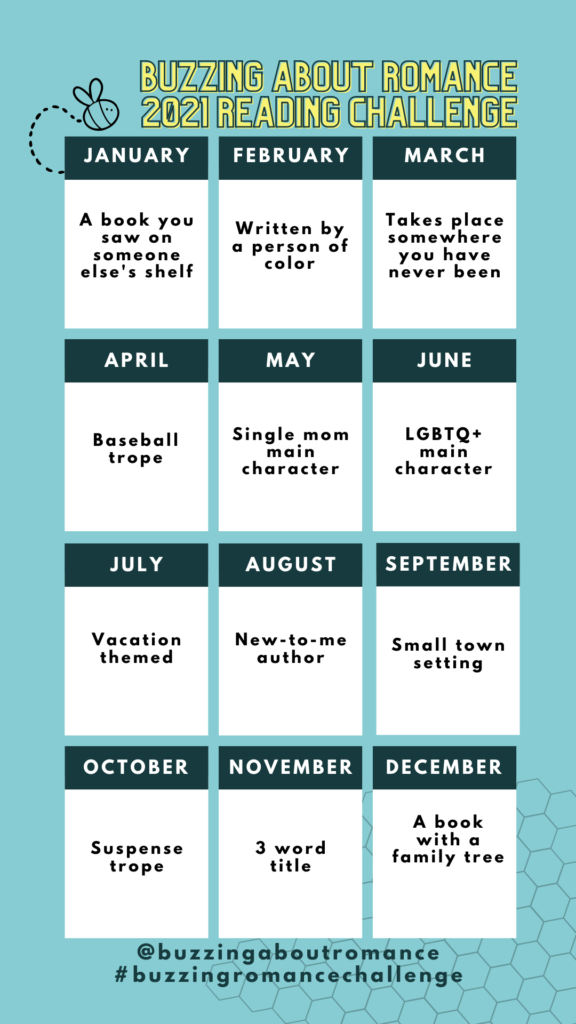 Do you want to be a part of our reading challenge?
Fill the form out below and we will get you added in.
March Check In TONIGHT 8p CST
Tonight 3/19 we are gathering to check in and see what everyone is reading. Also what is on our radar to read for April's Prompt.
You can email us at [email protected]
No Fields Found.