Quick Shot of Romance: The Second Time Around by Jessica Prince
On this Episode of a Quick Shot of Romance Leah is joined by podcast contributor Carolina. They review The Second Time Around by Jessica Prince. This is book #7 in the Hope Valley Series
Synopsis from Goodreads.
Tessa Day had clung to the notion of a once-in-a-lifetime love for as long as she could remember. Then one chance encounter led her to the man of her dreams. After a whirlwind romance that could only be described as something out of a fairytale, she gave her heart to her other half, only to have him throw it back like it meant nothing.
Bryce Dixon was known as the care-free funny guy with a heart of gold. But it was all a façade. For more than ten years, he'd been holding on to guilt that was slowly eating him alive. He blamed himself for things in his past, and as punishment for his sins, he walked away from the only woman he'd ever loved.
But when Tessa shows up in Hope Valley, Bryce begins to think that maybe he's been given a second chance. However, when danger comes calling, he soon discovers he's in for the fight of his life. Not only does he have to protect the woman who holds his heart, but he also has to convince her that he can get things right the second time around
Release Date: March 9th 2020
Trope: Second Chance; Small Town; military hero; Damaged Hero; Damaged Heroine; slow burn
Steam Level: 3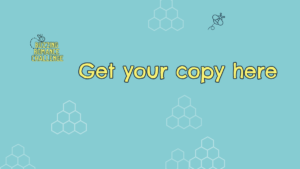 Patreon: https://Patreon.com/bookcaseandcoffee
Facebook: https://Facebook.com/buzzingaboutromance
Instagram: @buzzingaboutormance
Music by Cambo
Itunes | Spotify | Stitcher | Google | RSS Feed