Quick Shot of Romance Nixon by Samantha Whiskey
On This episode of a Quick Shot of Romance Lindsey and Becky are reviewing Nixon by Samantha Whiskey.
This is book one in the Raleigh Raptors Series
Synopsis: From Good Reads
I'm the highest-paid quarterback in the NFL because I know how to read the field.
I control the plays—and my life—with absolute precision.
Until Liberty Jones delivers the ultimate hit to my blind side with a story about two pink lines.
The beautiful, free-spirited brunette has starred in my dreams since she disappeared after our wild weekend in Vegas, but I've been burned before. No way in hell am I falling for that line again.
But Liberty is the complete opposite of my ex—she's smart, compassionate, sexy as hell, and couldn't care less about my money or status.
In fact, she's leaving as soon as she finishes her doctorate.
And the baby she's planning to raise alone? It's mine—and I want them both.
She certainly doesn't need me, but she can't deny our sizzling chemistry.
I can't deny that I'm losing my infamous control and falling for her.
For the first time in my life, I'm not the only one calling the plays, and one snap decision could crush our happily ever after.
Release Date: April 24th 2020
Trope: football romance, one night stand, opposites attract, surprise pregnancy
Steam Level: 4
Angst: 3
Series: Book 1 Raleigh Raptors

Did you like this book?
Lindsey: Yes. I like how Samantha Whiskey develops her characters and I related to these characters a lot. My husband has been pursuing his PhD for the last 6 years while I have been focusing on my own career. While we didn't have a situation as dramatic as theirs, I really related to the conflict of pursuing two conflicting dreams at once.
Becky: yes and no. I liked the premise and I liked Nixon a ton. But I couldn't get past Liberties selfishness
Who would typically like the book?
Lindsey: Sports romance fans.
Becky: anyone who likes a sports romance or opposites attract romance
Would you recommend this book?
Lindsey: Yes, I enjoyed the book & love Samantha Whiskey. I like the stories she writes & the emotional growth her characters have to go through in order to achieve their HEA. I'm a sucker for those kinds of stories.
Becky: maybe It was well written and I want to read the next book in the series. I am becoming a huge fan of the author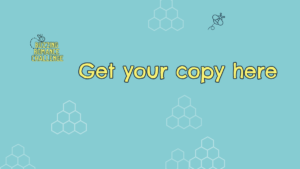 Patreon: https://Patreon.com/bookcaseandcoffee
Facebook: https://Facebook.com/buzzingaboutromance
Instagram: @buzzingaboutormance
Music by Cambo