Quick Shot of Romance: Marriage Contract by Katee Robert
On This episode of a Quick Shot of Romance Heather and Becky are reviewing The Marriage Contract by Katee Robert. This is book one in the O'Malley's Series. This is story of Teague O'Malley and Callie Sheridan. The two are children of 2 of the 3 "families" of Boston.
Synopsis: From Good Reads
New York Times and USA Today bestselling author Katee Robert begins a smoking hot new series about the O'Malley family-wealthy, powerful, dangerous and seething with scandal.
Teague O'Malley hates pretty much everything associated with his family's name. And when his father orders him to marry Callista Sheridan to create a "business" alliance, Teague's ready to tell his dad exactly where he can stuff his millions. But then Teague actually meets his new fiancée, sees the bruises on her neck and the fight still left in her big blue eyes, and vows he will do everything in his power to protect her.
Everyone knows the O'Malleys have a dangerous reputation. But Callie wasn't aware just what that meant until she saw Teague, the embodiment of lethal grace and coiled power. His slightest touch sizzles through her. But the closer they get, the more trouble they're in. Because Callie's keeping a dark secret-and what Teague doesn't know could get him killed
Release Date: June 2nd 2015 by Forever
This won a RITA Award by Romance Writers of America Nominee for Contemporary Romance: Mid-Length (2016) Trope: Mafia Romance, Antihero, Arrange Marriage,
PoP: Oral Sex at 18% Masturbation at 31% PV 36%
For exclusive content and after show discussion check out Buzzing After Dark on https://Patreon.com/Bookcaseandcoffee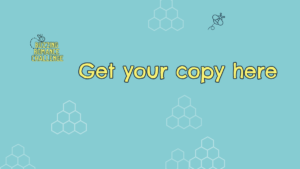 Patreon: https://Patreon.com/bookcaseandcoffee
Facebook: https://Facebook.com/buzzingaboutromance
Instagram: @buzzingaboutormance
Music by Cambo
Itunes | Spotify | Stitcher | Google | RSS Feed