Quick Shot of Romance: Loss Recovery by Jemma Westbrook
On Today's Quick Shot of Romance we are reviewing Loss Recovery by Jemma Westbrook.
On This episode of a Quick Shot of Romance We are reviewing Loss Recovery (Alaskan Security-Team Rogue #1) by Jemma Westbrook which is a pen name of author Janice Whiteaker
Leah is joined by Heather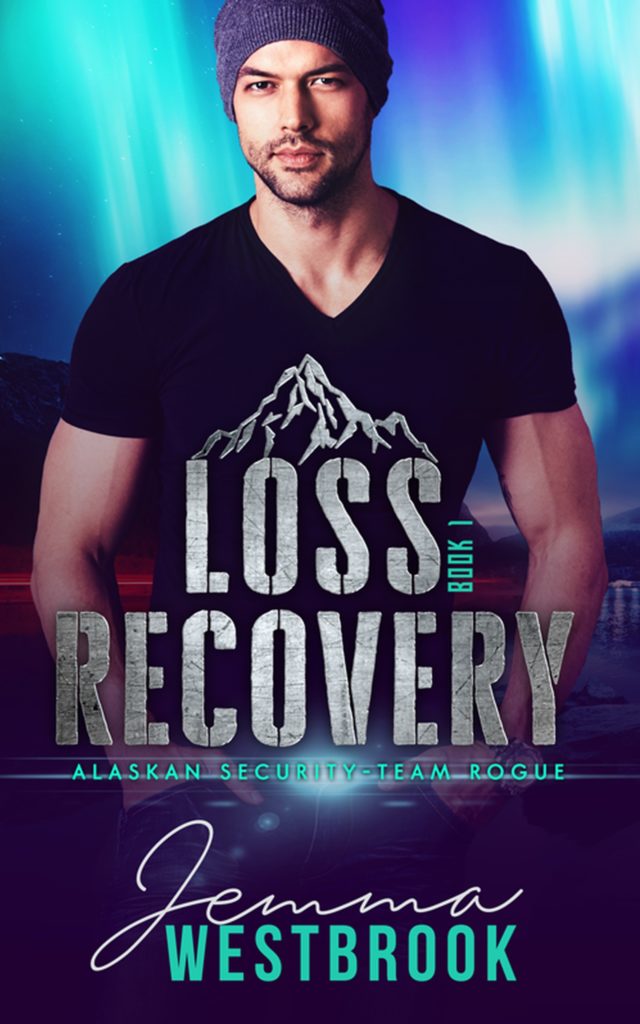 Synopsis from Good Reads:
When you live on both sides of the law there's no room for attachment.
Wade Denison knew the rules when he joined Team Rogue. Knew what it would cost him.
It was a price he was willing to pay.
But then he met Bess Hines in a bar. One perfect night with her had him second-guessing everything. His choices. His life.
Himself.
Because no matter how perfect she felt in his arms, Wade had to let her go, taking nothing but the sweet memory of her body under his.
It was the only way to keep her safe from the danger following him closer than a shadow.
Only Bess wasn't safe.
When Team Rogue is hired to protect Bess from a danger all her own, Wade has a chance to protect the woman he never should have left.
A woman who can give him everything he never knew he wanted.
****
Bess Hines is hiding.
Tucked away in the mountains of Alaska, hoping for a miracle.
An answer to her prayers.
Wade Denison is neither of those.
Two years ago he showed her a tiny taste of heaven then left without so much as a goodbye.
Seeing him again is the worst kind of torture.
Being put under his protection is worse.
Especially since Wade might be just as big of a threat as the one he's been hired to protect her from.
Because he may have walked away from their night together with nothing but a memory, but Bess left with something more.
Something she will guard with her life.
Release Date: December 27th 2019
Trope: Secret Baby, Suspense; protector; one-night stand; second chance
Steam Level: 3 not too steamy but enough

Did you like this book?
Leah: I did like this book, and actually love the entire series. There is an overarching storyline that goes through the first 5 books, and you don't want to miss the conclusion to that.
Heather: I did really like it! I haven't read the rest of the series, yet! But I loved how the author introduced the characters on the team and the next couple….it made me really want to read their stories! I enjoyed this team dynamics….the relationship between the men is really amazing.
Who would typically like the book?
Leah: Anyone who loves a romantic suspense, or secret baby. There is an overarching storyline that goes through the first 5 books, and you don't want to miss the conclusion to that.
Heather: I think if you are new to romantic suspense this is a great starter book for you! It isn't too scary. Just enough! Also, if you love a secret baby for sure read this one! I can't wait to read the rest of the series. I also felt like this is a quick, too.
Would you recommend this book?
Leah: I have and will again recommend this book and author to anyone and everyone.
Heather: For sure….I would recommend to all of my book friends and even those wanting to get into romance. If you aren't sure if you would like romantic suspense try this out, and it is on KU which is always a big bonus!

Where you can Find Buzzing about Romance
Patreon: https://Patreon.com/bookcaseandcoffee
Facebook: https://Facebook.com/buzzingaboutromance
Instagram: @buzzingaboutormance
Music by Cambo
Itunes | Spotify | Stitcher | Google | RSS Feed
All inquires about the podcast or interested in us reviewing your book can be sent to [email protected]