Quick Shot of Romance: Fake Start by Jasmin Miller
On This episode of a Quick Shot of Romance Becky and Leah are reviewing Fake Start by Jasmin Miller. This is book 4 in the Kings of the Water Series.
Synopsis: From Good Reads:
You know that awkward moment when your agent tells you to fake date your best friend's sister so you can get the endorsement deal of your dreams? No?
Call me crazy for considering it, but why not? Daisy's my friend, after all, and I've gotten quite close to her and her two awesome boys over the last few years since her douche-nozzle husband divorced her. She loves it when I flirt with her, so we could carry it off, couldn't we?
An endorsement deal with Lock Performance has been my goal ever since I was little, and it would be one of the biggest accomplishments in my professional swimming career. Something I want desperately.
But what I didn't expect from this fake start was to want something else—someone—just as desperately. How do I make sure I don't lose both?
Release Date: June 25th 2021
Trope: Best friend's sister, single mom, friends to lovers, reverse age gap, slow burn, friend group, Fake Relationship
Steam level 3
Series of Standalones Kings of the Water Book 4

Did you like this book?
Becky: Yes very much.
Leah: I did like this book, it isn't your typical sports romance because of the way the books play out.
Who would typically like the book?
Leah: Anyone who likes a good friend group; sweet but steamy read.
Becky: It is very quick and easy read. It is low angst. Great characters
Would you recommend this book?
Becky : I totally would recommend it.
Leah: I would….I found Jasmin Miller with Book 1 and I think I have read everything on her back list since.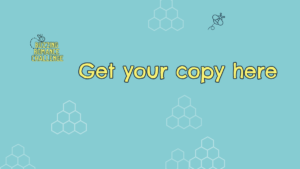 Patreon: https://Patreon.com/bookcaseandcoffee
Facebook: https://Facebook.com/buzzingaboutromance
Instagram: @buzzingaboutormance
Music by Cambo
Itunes | Spotify | Stitcher | Google | RSS Feed