Quick Shot of Romance: Accidental Tryst by Natasha Boyd
On This episode of a Quick Shot of Romance Becky and Leah are reviewing Accidental Tryst by Natasha Boyd. This is Book 1 in her Charleston Series
Synopsis: From Good Reads
Meet Trystan Montgomery. Suit monkey, commitment-phobic serial dater. No more than three dates, unless he hasn't … you know.

Emmy:
What a disaster! I only just made my flight to New York to help my uncle, and the phone I'm holding is not mine! It seems to belong to some commitment-phobic serial dater who's never made it past four dates (according to the constant notifications he's getting from his fake dating profile…) And worse? I have a sinking feeling it's that hot suit-monkey with the arctic grey eyes I just had a run-in with at the airport. Somehow I have to persuade him not to get a new phone until I get back. My whole life is on that phone. It's only a few days. Surely we can handle it.

Trystan :
This is a joke, right? My life could not get more f*cked up. I'm in the middle of selling my company and on my way to a funeral and that hot mess hippie-chick stole my freaking phone. I'm not sure how she convinced me not to immediately walk into a smart phone store and get a new one, but now she's going to have to play stand in and distract me while I deal with my long-avoided and estranged family. I don't have my dating apps after all, and frankly she's pretty funny. And sexy. And why can't I stop texting her? And now we're talking. And … look, I'll admit that I usually run for the hills the morning after, but the morning after phone sex? That's not really real, right?
Release Date: March 6th 2018
Trope: Meet cute, afraid to commit, billionaire, long distance relationship, opposites attract, scars from the past, mixed up meet cute, slow burn,
Steam Level: 2.5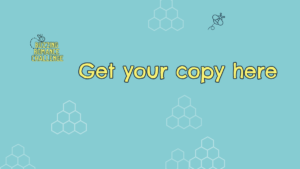 Patreon: https://Patreon.com/bookcaseandcoffee
Facebook: https://Facebook.com/buzzingaboutromance
Instagram: @buzzingaboutormance
Music by Cambo