Drinks with the Bee's Episode 5
Season 1, Episode 5 on the Shelf Show Notes.
Drinks with the Bees's reviews and discusses Shortcake by Lucy Watson.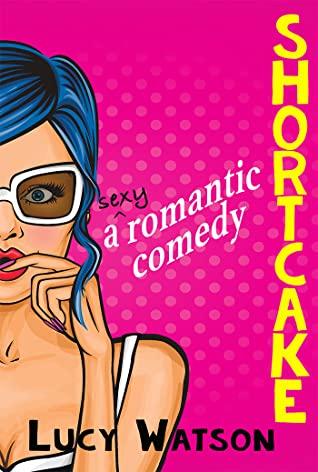 https://www.goodreads.com/book/show/50861027-shortcake?ac=1&from_search=true&qid=gK916Gie9e&rank=1
Trope(s): Enemies to lovers. Instant Chemistry
Becky's Review: Sweet and Funny Rom-Com Broody hard to like Benny meets sweet and quirky Emilia. Both have baggage. Both are hiding behind a wall to save themselves from the pain in their past. Emilia is a super likable character. She has a heart of gold. She is also one who wears her feelings for all to see. She has damage from her past relationship and trauma. I think this makes it hard for her to make connections with others. Outside of being Grandma Rose's caregiver and her cousin Derek she really doesn't have human connections. She has isolated herself from being hurt again. Her world is falling apart when Grandma Roses pass and as she is still coming to terms with another loss in her life, in enters grandson Ben.
Ben had so much baggage and SUPER high walls. He however does have outside connections with friends from his childhood. His family connections are not there for him. He does have a lot of burned bridges and love is not something he easily accept from others outside his circle. Ben's character was a little hard to like. You want to like him, and you know that
Grandma Rose's interference from the "grave" with the demanding will and the Wedding Brigade and so much to the story.
The love and twist of the end was perfect.
Brittni's Review:
Shortcake is the modern-age "Parent Trap", involving two adults (rather than twins) being forced into close proximity by a common love- and her name is Grandma Rose. Emelia is a nurse by trade toting around some unsolved personal baggage, and has come to assume the role as primary caregiver of Rose. When Rose falls ill and dies, it is then that Emelia learns her life is about to take an unexpected turn with a request from Rose (she wants Emmie and her grandson, Ben, to renovate her old home TOGETHER- in 30 days). Sounds pretty easy, right?! It would be if Ben wasn't such a moody/broody guy that has the world's largest chip on his shoulder. Ben has quite a few skeletons in his own closet, and is definitely not out to solve those issues, especially not with the bubbly Emelia. Ben and Emmie are forced to decide whether they can work together to fulfill Rose's last wish, and secure her large fortune, is worth the struggle to be close to one another. This book is full of hilarious one-liners, amazing supporting character, and even a fake engagement.
Next Episode: Guys in romance, reading and writing it. We are adding Grant from Dive Bar Romance into the mix. Also don't forget to follow us at:
Facebook: https://Facebook.com/bookcaseandcoffee
Instagram: @bookcaseandcoffee and @brittnivan07
Becky: https://Goodreads.com/bookcaseandcoffee
Brittni: https://www.goodreads.com/user/show/60204776
Music by Cambo
Itunes | Spotify | Stitcher | Google | RSS Feed
All inquires about the podcast or interested in us reviewing your book can be sent to [email protected]