New Release: Undisclosed by Liza Gaines
Series: A Public Relations Novel, Book 1
Publisher: self-published
Release Date (Print & Ebook): June 16, 2020
Subgenre: Contemporary Romance
CLOSED is a contemporary romance, about old summer flings, a secret pregnancy, politics and the return of old flames.

After a summer fling in college, Gwen disappears leaving Mac to wonder what happened to her. When she reappears a dozen years later to work on a presidential campaign with him, she has a secret that turns his life upside down but the magnetic pull between them is as strong as ever.
Book synopsis:
Gwen: When I stroll into my job interview at a prestigious PR firm in D.C., the last thing I expect is my teenage fling, the sexy and enigmatic Mac, behind the desk. The firm's newest client is a woman running against the incumbent President of the United States, and I want this job so desperately that I can taste it—not to mention I have reasons for needing the income. Big secrets I've kept from
Mac: Mac Gwen disappeared years ago then shows up in my office, looking beautiful as ever. And, even worse, it kills me that she's the perfect person for the job. I'm going crazy being in her proximity all the time, pretending we never spent that one hot summer together. Then I discover what Gwen's been hiding from me—a young son with my eyes. Suddenly, my whole world's upended. Between complications with my messed-up family, issues on the campaign trail, and the chemistry reigniting with Gwen, I'm forced to decide what really matters…and the kind of man and father I want to be.
Excerpt #3:

"No. You can put your dick wherever you want," she snaps.
Sweet, innocent Gwen. Will you ever learn not to give me an opening like that? "Can I?" Taking a step closer, I crowd her against the wall opposite the vending machines. With my hands on either side of her shoulders and her bucket of ice pressed between us, I dip my head and skim my lips over her throat. "Can I really? Because there's only one place I want to put it right now, baby."
Tell me to stop. Slap me. Do something, I silently plead with her, even as I press closer, because I know this is wrong, but I can't stop myself.
"Don't call me that. I know why you do it." Her voice is sharp but a little ragged with vulnerability too. She's angry, all right, but not because her boss is being holy-fucking-hell-I'm-going-to-sue-you-and-own-your-company-when-this-is-over inappropriate but because I called her "baby." A pet name she used to love to hate.
"I don't think you do, Gwen," I murmur, teasing my fingers under the hem of her shirt to stroke her hip, contemplating the wisdom of taking the bucket away from her.
"Mac…" It's a strangled squeak of sound, barely recognizable as my name, and the bucket slips from her grasp and clatters to the floor, scattering ice around our feet.
Not wasting a second, I press forward, crushing her against the wall as our mouths come together. Just as it always did, our kiss seems to speak a language known only to us, unique and intimate and full of all the things neither of us has the courage to express with words. When she sucks on my lower lip, she's saying I've missed you, and when I nibble at the corner of her mouth, I'm asking why did you go? She bites me. It doesn't matter, I'm here now. I lick the seam of her lips. I want you. She opens for me, inviting me to deepen the kiss. Then take me.
Giveaway:
Win one of four $25 Amazon gift cards from Liza Gaines!
Direct link: http://www.rafflecopter.com/rafl/display/88d45f03132/?
Amazon: https://www.amazon.com/dp/B086R8T739
Barnes & Noble: https://www.barnesandnoble.com/w/undisclosed-liza-gaines/1136817366?ean=2940163938551
Kobo: https://www.kobo.com/us/en/ebook/undisclosed-7
Apple:https://books.apple.com/us/book/id1506830204
About the Author: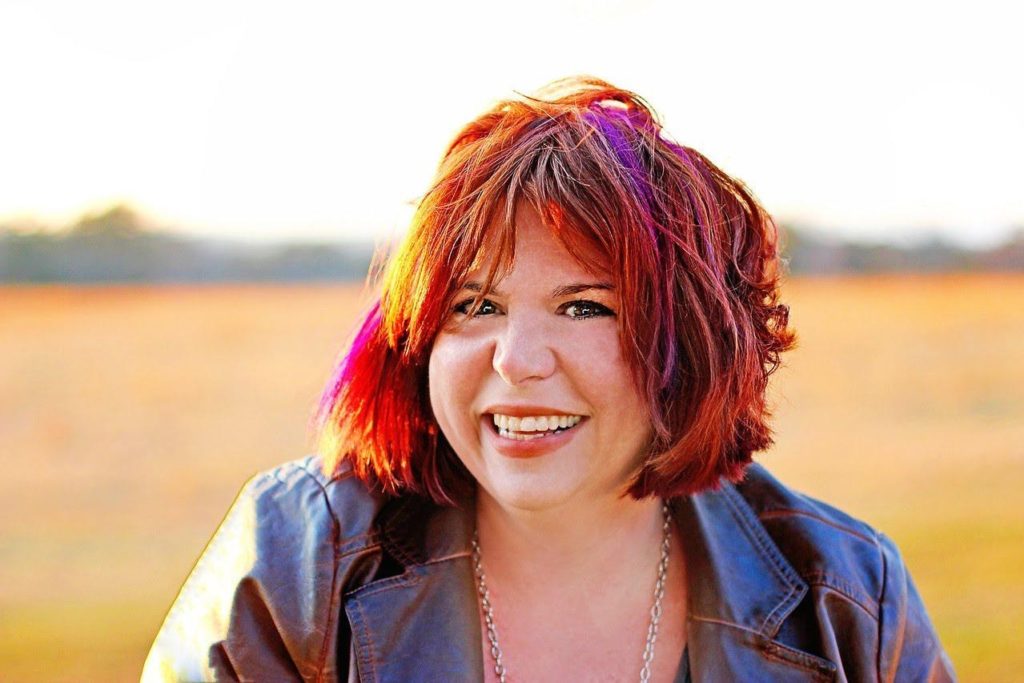 Liza Gaines grew up in Michigan before moving to Virginia in 2007. She misses her family and the Great Lakes but has otherwise fallen in love with her adopted home state.

A dedicated reader, Liza often has her nose in a book. She also enjoys cooking, baking, knitting, and watching terrible science fiction movies with her husband. Their small farm in Fredericksburg, Virginia is home to an ever-expanding menagerie that currently includes three dogs, five cats, two horses, and three goats.
Connect with Liza:
Twitter: https://twitter.com/LizaGaines
Website: http://www.lizagaines.com/
Newsletter: http://www.lizagaines.com/newsletter/
Instagram: https://www.instagram.com/lizagaines77/
Facebook: https://www.facebook.com/lizagaines2012
Goodreads: https://www.goodreads.com/author/show/7223490.Liza_Gaines