Ep 85: Caught up in Romance with author Melissa Foster
On this Episode of Buzzing about Romance Leah and Becky sit down and chat with romance author Melissa Foster. We find out about her love the romance genre, what inspired her and how she is so good at baby math.
Meet Melissa Foster:
NEW YORK TIMES, WALL STREET JOURNAL, and USA TODAY BESTSELLING AUTHOR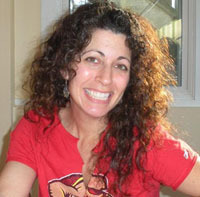 Melissa Foster is a New York Times, Wall Street Journal, and USA Today bestselling and award-winning author of more than 100 novels. She writes sexy and heartwarming contemporary romance and women's fiction with emotionally compelling characters that stay with you long after you turn the last page. Melissa's emotional journeys are lovingly erotic, always family oriented, and feature fiercely loyal heroes, smart, sassy heroines, and complex relatable issues.
Connect with Melissa Here:
Website: https://melissafoster.com/melissas-books/
Reader Goodies: https://melissafoster.com/reader-goodies/
Never miss a release! Follow Melissa here on Amazon and sign up for her newsletter: https://MelissaFoster.com/Newsletter
Start FIVE of Melissa's series FREE in ebook format here: https://MelissaFoster.com/LIBFREE
FREE Love in Bloom Family Trees: https://MelissaFoster.com/RG
FREE Series Reading Order Checklist: https://MelissaFoster.com/SeriesCheck…
FREE Series Order Checklist by Publication Date (recommended): https://melissafoster.com/SeriesCheck…
Goodreads: https://www.goodreads.com/author/show/3023973.Melissa_Foster
Facebook: https://www.facebook.com/MelissaFosterAuthor/
Instagram: https://www.instagram.com/melissafoster_author/?ref=badge
Book of the Week:
Leah:
Becky
Discord Book Discussion: Our Next Group Discussion is Mixtape by Brittainy Cherry. We will discuss the book on 2/9 and if you have any questions for the author join us live on 2/10 on Instagram as we go live with the Brittainy and special guest Gretchen.
Patreon Update: Welcome to our new Patreon members Karen, Natalie, and Jennifer. We appreciate our Patreon supporters and would not be able to bring you the podcast without them. We currently have 4 open Tiers on Patreon. Those start at $5 a month and include membership to drunk book club and exclusive content. We have also updated our Goals. We would love your help in helping us meet those goals. Our first goal is to reach 40 patreon members. Once we reach that we will host another epic giveaway.
Next Up: It is time for our Hockey Expansion Draft. Becky and Heather are going to go head to head and update their Book Boyfriend Hockey Teams. They will go back over their picks from last year and add 5 new players and 1 goalie to their line ups!

Patreon: https://Patreon.com/bookcaseandcoffee
Facebook: https://Facebook.com/buzzingaboutromance
Instagram: @buzzingaboutormance
Music by Cambo