Indie Author Spotlight: Loren Beeson
Meet Loren Beeson:
My name is Loren Beeson and I consider myself a professional friend maker! I love reading and have loved to write stories since I was a young girl. During the start of the pandemic when I was furloughed from my job, I realized if I was going to have a chance at making my author dreams a reality, it was then.
I'm an all of nothing type of person and I truly believe if you have a goal or a dream, you just have to take a chance on yourself and do the dang thing. Push yourself out of your comfort zone and GO FOR IT!
The Art of Loving Ellie is my debut novel, and I have another novel getting ready to be published in June 2021.
I'm a full-time momma bear, wife, and x-ray technologist. I love animals and have a mini Australian shepherd named Olive, and a corgi named Winston! My husband and son are my greatest support and we live in a cozy little house in North Texas!
Check out the Art of Loving Ellie. Loren's Debut Release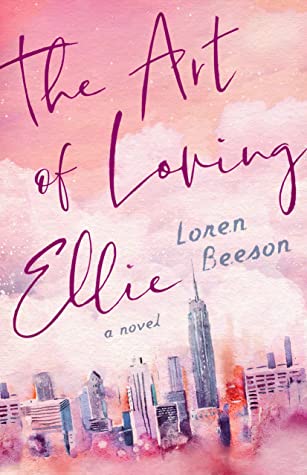 BLURB:
A romance full of triumph over self-doubt and the discovery that underneath every heartbreak is a new beginning.
Smart, beautiful, talented, and… awkward.
Ellie Clark has big dreams of moving to the city to become a well-known artist. With the help of her eccentric boss, Alex, and his influence in the New York City art scene, everything should go according to plan. There's just one little problem—Ellie's lost her ability to paint.
The pressure is on as Alex begins losing his patience with her and despite her best attempts at avoiding distractions, she finds herself clumsily falling into the arms of a sexy stranger who is determined to pry her out of her protective shell.
With no end to the hold on her artistic ability in sight and unable to shake the kind-hearted trouble maker she has come to know, Ellie comes face to face with fate. Does she open her battered heart to the possibility of being someone worthy of love, or will she embrace the trauma of her past to discover that second chances aren't just for the storybooks…

IG: @loren_beeson_booksWww.lorenbeesonbooks.com
FB: Loren Beeson (@lorenbeesonbooks)
Twitter: @lorenbeeson
Goodreads: https://www.goodreads.com/author/show/20860547.Loren_Beeson
Amazon:https://www.amazon.com/gp/aw/d/B08MPQSS19