How I Got A Book Unbanned in 7th Grade.
How I Got A Book Unbanned in 7th Grade.
The front staircase to the right of the bus doors at my middle school always smelled like stale Mr. Clean, burnt plastic and mystery. I took them twice a day because it was the shortest route to Mr. Kieber's social studies class and Mr. Derenzis' bio class. It wasn't a popular or monitored staircase, so you could get away with passing notes or giving gum to a friend. It was long before cell phones could answer any question, and the internet could satisfy any curiosity. Beth Miller was the coolest girl in 7th grade, at least to me. I have no idea where she is in the world. She moved after 7th grade. But her jeans were on point, her purse — yes, she carried a purse — was enviable, and she had lip gloss in every color. She'd kissed boys, with her tongue. She'd smoked a cigarette and had seen a joint. I had ballroom dance class, owned several kilts, and a red Jansport backpack.
We were only in a couple of classes together. Still, the day she handed me her neighbor's sister's copy of Forever by Judy Blume, I felt as if I'd joined some club I never knew existed. I was accepted into her realm of coolness. The cover was so worn, it was like a soft fabric. The pages weren't brown, but they were far from white. The spine had been taped with yellowing old cellophane tape. It looked as if it were busting out of the cover. The pages were fluffy from countless page turning. I quickly put it in the front zipper pocket of my backpack, and then Beth stopped and stared at me. She had a brown pixie cut and blazingly purple lips. She gave me the rules of the book.
Don't Fold Down the Pages.
Don't Let Anyone See It
Don't tell your parents
It has to be returned within three days.
My friends and I didn't have access to the racier Judy Blume book, Wifey. That one rumored to contain the word "fuck." But we'd gobbled up her tales of first periods and scoliosis and felt seen. So why wouldn't Forever be the next step in girl puberty education courtesy of Ms. Blume?
Forever is the tale of high school seniors Katherine and Michael. Sure, it's about rites of passage and first love. It dealt with the realities of young love and consequences. It was about friendships and the movement of time. But to a seventh-grade girl, it was about Ralph. Ralph was Michael's penis. He named it and taught Katherine how to stroke it. Eventually, they had sex, but it was the stroking thing that caught most readers' eyes.
I read it in the middle of the night. I set my alarm and got up at two a.m. to read until sleep betrayed me. I couldn't risk having my parents see it in the light of day. In retrospect, it's not like they would have known the title or even paid attention to me reading. I did it often, but I still felt I needed to safeguard the book. I would not let Beth down.
I failed a quiz the next day but kept on reading that night. It was one quiz, I could pull up my grades later, but I only had this book for three days. On the day I was supposed to return the book, I was finishing it in hallways, reading and walking. I didn't see where I was going, but the book was ripped out of my hands by the sewing teacher. A woman I never truly got along with and cannot for the life of me remember her name.
She told me the book was banned. I was reading a banned book and had to report immediately to the principal's office. The book was confiscated. Beth was going to kill me. I'd ruined everyone's chances of reading about Ralph. I panicked and said it was borrowed, and I had to return it. She didn't care. I mean, seriously, how many fucks does a sewing teacher have? She has no real authority except in the realm of the hallways.
I was given a warning and the principal took the book. I told this girl Laurie about it and she turned around and told Beth before I could. The word spread through passed notes and whispers, that I had lost Forever. The sacred text vanished to a generation and it was all my fault. The book was gone. Beth snubbed me before 7th and 8th period. My life was over. Some other girl was supposed to get the book and yelled at me in the hallway that I'd ruined her life.
I cried on the bus ride home. There was no way to fix this. I'd been reading a banned book. I'm not sure if my parents would be informed, but it was something I couldn't stop thinking about. I couldn't ask them to drive me to the mall to try and replace it. I scanned our bookshelves on the off chance my mom had been reading YA fiction. There was no way to get a copy of this book without outing myself as a reader of banned material.
At dinner that night, I brought up the subject of banned books. My father, an avid reader, said, "There's no such thing. All words matter. You'll always learn, grow, or escape in a book." I found this quote in a journal not too long ago cleaning out an old box of memories.
My father is also an attorney, and my mind started turning. What makes this book unworthy? I had learned, grown, and escaped into it. Ms. Blume took her time crafting it. And clearly, the book was beloved based on the condition of the copy.
Beth Miller refused to take my calls over the weekend. I had to do something.
I grew up near Lafayette College, and their library was about a seven-minute bike ride from my house. The kids in the neighborhood would use the library for research papers. I'd only been there once before for my plant cell project in 6th grade. I'd use that library frequently from that point on, but this was the day I sat with a librarian, and she taught me about microfilm. Again, before the internet. She and I found a list of the most commonly banned books. I copied the list and took it with me. I had a plan to prove that books shouldn't be banned. I read about book burnings and people who misunderstood what certain books were about. I read angry articles and articles that lauded books out of the mainstream. I came to the conclusion that if you didn't like a book, don't read it. Sunday night, I wrote down my argument and tucked my list into my backpack, prepared for Monday morning, and my last-ditch attempt to shed my Forever pariah status.
Our school library was massive and bright, with a ceiling of domed windows. It's probably one of my favorite libraries. And I love a good library. There was a tree growing in the middle of it, and you could sit at the base of it and read. But not today. I spent my time before homeroom and first-period library class scanning the shelves for books on my list. Books that were no better or worse than the one that had been confiscated. I checked out a stack of books to hopefully prove my point.
I made an appointment with the principal. I was shaking and nervous as I was called out of Mr. Fisher's geometry class to report to the principal's office. In my memory, the man was easily ten feet tall. He had a deep and soulful voice, and I was scared as hell. He told me to sit, and he was curious about what more there was to discuss. He tented his fingers and shifted in his seat across the desk from me.
I made my impassioned plea about the fact the book wasn't mine, and I need to return it. I was desperate to remove my outcast status. Not only did I get the book confiscated but banned. I couldn't have that on my thirteen-year-old conscience. He explained again how the book was inappropriate. Now it was my moment. I'd led him into this trap. I asked why. He told me kids my age shouldn't be reading about the things discussed in the book.
I asked if he'd read it.
He said, "I know the parts of the book that are inappropriate."
I pushed on knowing this could lead to detention or worse my parents finding out that I read a book about a penis named Ralph. "But what if it were considered literature?"
"But, it's not."
"What if it was?"
"What's your point, Miss?" He was agitated. I was sweaty.
My backpack zipper stuck, and I struggled to open it. I'd hoped it to be smoother and more impressive, but I was shaky and awkward. I pulled out my stack of evidence.
"These are from downstairs." I placed the stack on his desk, and he picked them up. The stack contained Lolita, The Color Purple, Catcher In The Rye, Lord Of The Flies, Of Mice and Men, and I Know Why The Caged Bird Sings.
I spoke with a thready and weak voice. My adrenaline was surging so furiously that I had trouble modulating my voice. I spoke too loudly and quickly, trying to get out my speech before I burst into tears. Whenever faced with too much adrenaline, it leaks out of my eyes. Still does.
"Pedophilia, rape, physical abuse, a brother killing a brother, kids killing kids, a black woman who's pretty and sexy and knows it and doesn't trust white people, and Holden Caulfield only wants to think and talk about the same things that are in my book. These are all on lists of commonly banned books and considered literature, but they're in our library."
He sat back in his seat, and I struggled not to throw up on his desk. "I just want to return the book to my friend. I won't pass it around anymore, but I don't see how it's not the same as these."
"You're implying censorship." He nodded at me.
"I guess I am."
"Let me think about it and talk to some teachers. Now get back to class." I left feeling defeated. I couldn't focus on the rest of the day, and no one ate lunch with me. I contemplated going to the nurse and faking something.
When I got to my English class with my favorite teacher, Mrs. Gerstel, I wanted to die. Beth was in this class with me, and she'd spent the day huddled with other girls pointing and laughing at me. I sat down and Mrs. Gerstel, a short woman with a buzz cut, kind face and the largest eyeglasses in the world, approached my desk. She placed a large manilla envelope down and winked at me.
I peeked inside and there was a note: "Who's to say what literature is? But the school could do without the distraction, if that's ok." I grinned, and the tears I'd been fighting all day popped up. I choked them back. I removed the note, which would be pasted into my 7th-grade journal and often reread through the years. I walked over to Beth and her crowd and handed her the envelope.
I wish I'd been clever enough to say: "Here are the rules of the book: Don't Fold Down the Pages. Don't Let Anyone See It, Don't tell your parents and you must return it in five days after proving to your Principal that all words matter."
But I didn't say that. I didn't say anything. I just tripped over my own feet and into my desk. My brush with coolness fading with every step away from her. But I was grateful I could escape into words and books. And I still am, because all words matter.
FB Group: https://www.facebook.com/groups/kellykaybookblends
IG: @kelly_kay_books https://www.instagram.com/kelly_kay_books/
GR: https://www.goodreads.com/author/show/20211558.Kelly_
Meet the Author.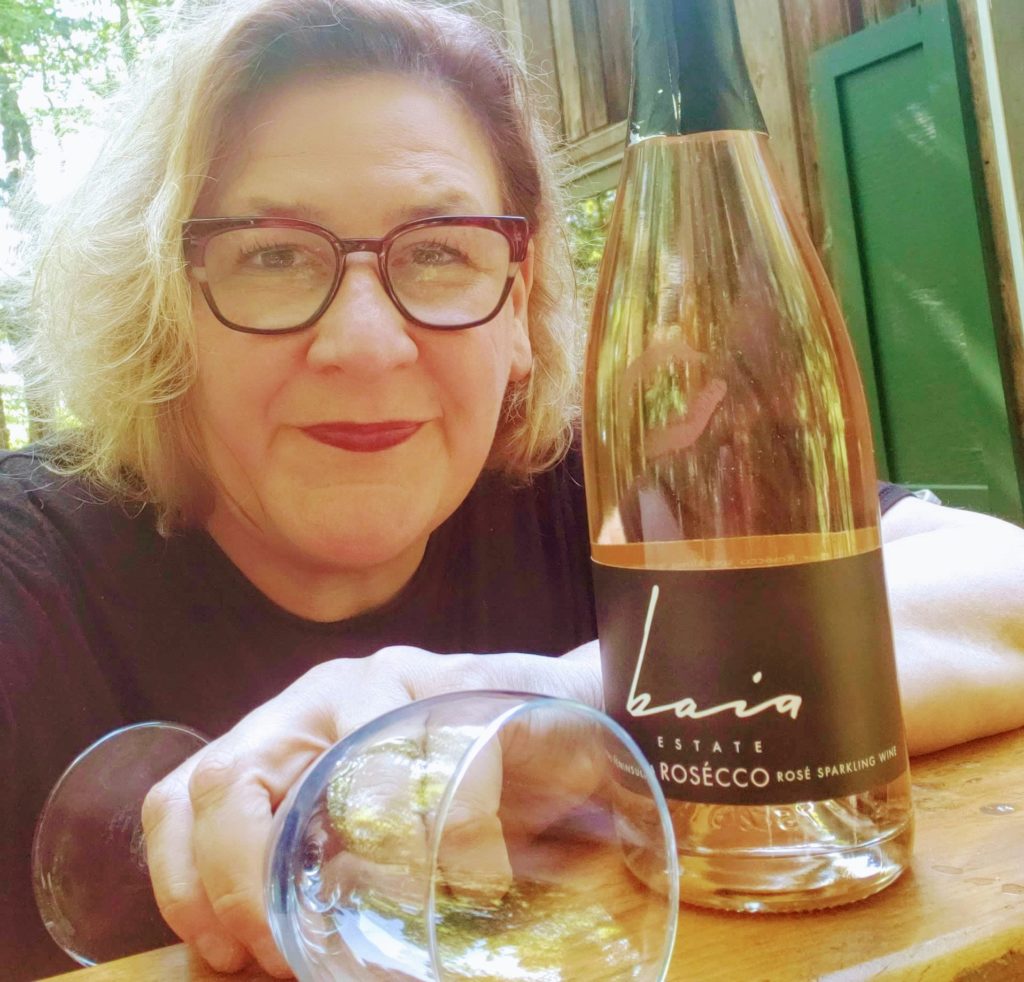 Kelly Kay is the author of five Contemporary Romance novels with a sixth being released on November 10, a stand-alone titled "Side Piece". Odds are, she has a beverage in one hand and a Flair pen in the other right now. Depending on the time of day, the beverage is coffee, LaCroix, or wine. She also wouldn't turn down a fancy whiskey drink. The pen is usually purple.
After decades of nomadic travels across the country, she now lives in Chicago with her writer husband and an insanely loud and creative 9-year-old boy. She didn't know it at the time but living all over the US has given her lots of wonderful settings for her books. She used to write happily-ever-afters with her best friend at sleepovers, which invariably involved crushes from school. Now she gets to do it every day, only the stories are a little steamier. Her life-long goals are to drink more water and get eight hours of sleep. She's always thrilled to talk to people about her own books, but also she's always looking to add to her TBR pile.