Fool me Twice by Carrie Aarons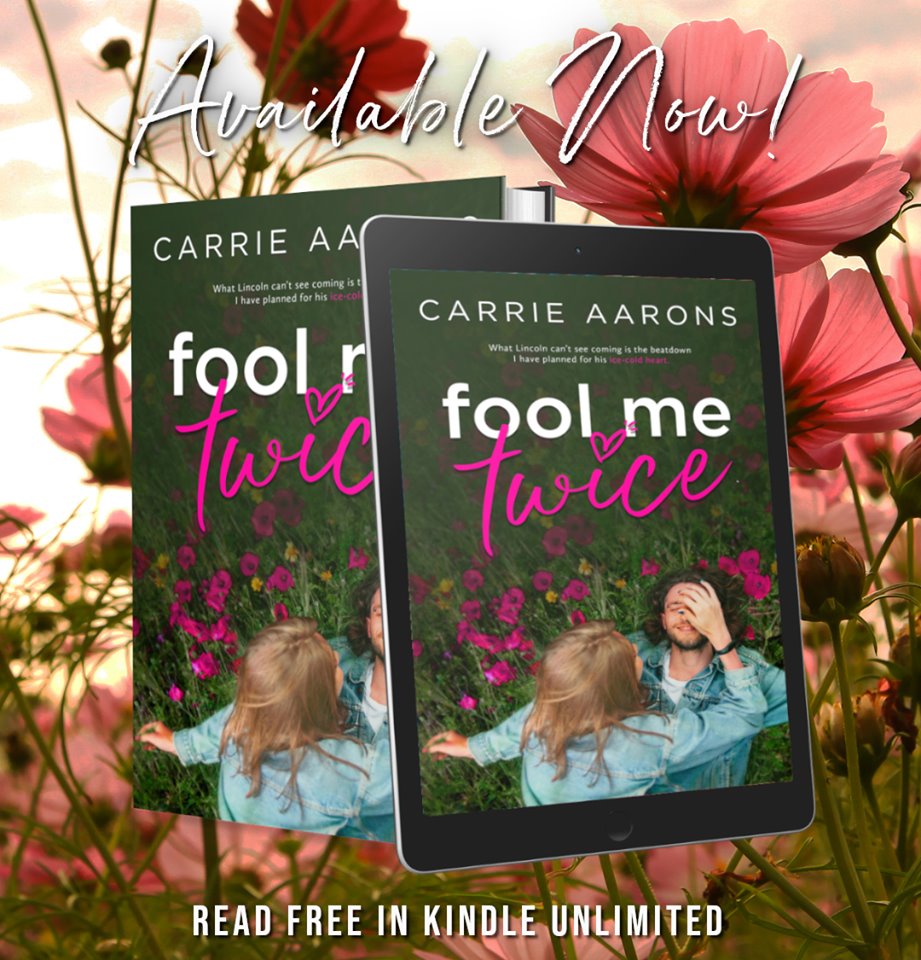 I am not typically a fan of the Revenge Trope Romance. Bu I have enjoyed the authors previous books and thought I would take chance. I enjoyed the story but I did not love it. Aarons writing style was on par and solid with what I would expect out of her. The revenge part which place a very key part to the plot just was more than I wanted.
Henley is justified in bringing Lincoln to his knees after breaking her friends heart. Aaron words of loss make full of compassion and wanting to root for Henley. She pushes herself in to Lincoln's heart. Once you meet Lincoln, all bets are off. I liked Lincoln a lot. There are so many emotions played out in this story. You have so many feels about Henley, Lincoln, and all the outside complications.
I think if you love a revenge plot, Fool Me Twice is a great read. The story is well executed. The writing is superb. This book will hit so many emotional points for the reader. It is a nice poignant read.
Fool Me Twice is a 3.75-almost a 4 out of 5 star read for me. I should have known better about the revenge plot.