Ep 132: A Year in Reading- the 2022 Wrap Up
On this Episode of Buzzing about Romance we are wrapping up our Year in Reading. 2022 had a lot of great an amazing books. We found some new favorites authors. We are excited to share all with you. We will also go Month by Month from Dec 2021 to Nov 2022 and share with you our top read of the month. We also have a few honorable mentions to add to the list. We will also announce our 2 top reads of 2021.
According to Goodreads:
Becky
Shortest Book: Her Older Cowboy by Liz Fox- 39 pages
Longest Book: Beast of Bishops Landing- 665 pages
Average Rating given 4 stars
75,093 Pages Read
First Reads of 2022-Doctor Mistake by J Saman
Leah
Shortest Book: Owned by the BIllionaire by Gia Bailey 32 pages
Longest Book: The Ward Sisters by Karla Ward 1,186 pages
Average Rating given 4.3 Stars
62,149
First Reads of 2022 Doctor Mistake
Best New Sports Team- Started Jan 2022- still in progress
Best Series of 2022 – Complete
Leah and Becky's break down what our top read of each month of 2022 but we are starting with Dec of 2021. Please Note these books were published in that Month, doesn't mean we read it the month it came out.
You can find the full list of book recs here
New reading challenge to kick of 2023!
The New to You Author Challenge Starts Now!
You must read at least 2 NEW TO YOU Authors each month to be entered into the Monthly Prizes.
Each additional New to You Author you read will be counted as an additional entry.
You must submit each New to You Author you read to our form for entry to count.
Any New to You Author read between 1/1/2023 to 3/31/2023 counts for entry.
Final Thoughts of 2022
We want to take this moment and send a big thank you to everyone who has listened this year. Thank you to our Patreon Community for supporting us without you we would not have a podcast. Thank you to the support of our families who have given us their time and feedback to bring this Podcast to life. Cheers to 2023!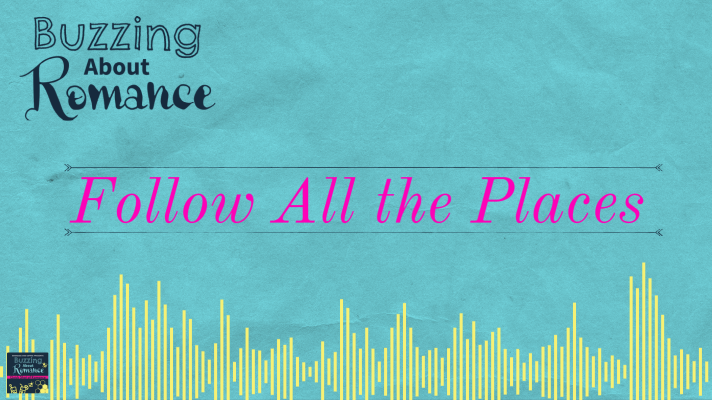 Patreon: https://Patreon.com/bookcaseandcoffee
Facebook: https://Facebook.com/buzzingaboutromance
Instagram: @buzzingaboutormance
Music by Cambo
Itunes | Spotify | Stitcher | Google | RSS Feed