Ep 113: Author Spotlight with Ali Hazelwood
On this episode of Buzzing about Romance we are chatting with author Ali Hazelwood.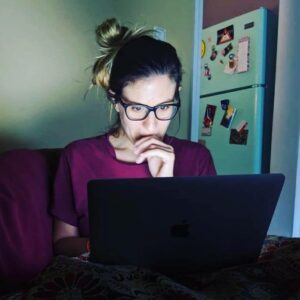 Meet Ali:
Ali Hazelwood is a multi-published author—alas, of peer-reviewed articles about brain science, in which no one makes out and the ever after is not always happy. Originally from Italy, she lived in Germany and Japan before moving to the U.S. to pursue a Ph.D. in neuroscience. She recently became a professor, which absolutely terrifies her. When Ali is not at work, she can be found running, crocheting, eating cake pops, or watching sci-fi movies with her two feline overlords (and her slightly-less-feline husband).
Where to find her:
https://alihazelwood.com/
https://www.goodreads.com/alihazelwood
https://www.facebook.com/alihazelwood
https://twitter.com/eversoali
https://www.instagram.com/alihazelwood/
Book of the Week
Patreon Update: We are so grateful for all our patreon Supporters, like Terri, Kimberly, Janice and Julie! Welcome Michelle to the Hive. We recently updated our Patreon Perks. We have added a Monthly Swag Pack for the top 3 Tiers. We also are going to be bringing you All New Exclusive Buzzing after Dark Episodes. Duchess Katie and Becky will be back with Another Round starting in August 21st !
You can join the community while helping to support the podcast by joining us over on patreon. We would really like to hit our goal of 40 patreons by the end of the year! You can find details at Patreon.com/Bookcaseandcoffee
Next Up: Next time we will be joined by bestselling author Ali Hazelwood. Ali write contemporary romcom novels about women in STEM and academia. I love cats, Nutella, and side ponytails. She is the bestselling author of The Love Hypothesis and her latest's book Love on the Brain releases August 23rd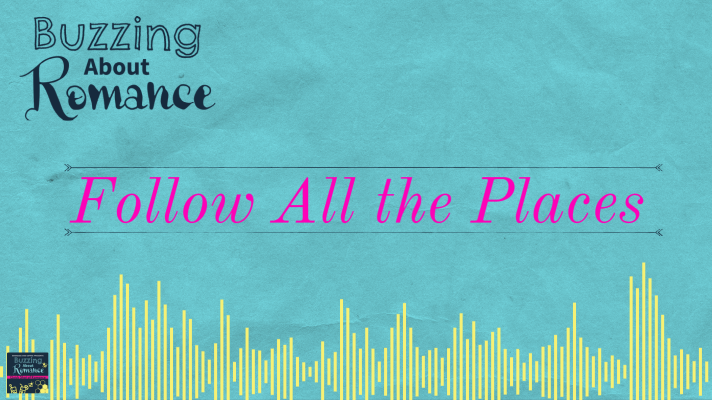 Patreon: https://Patreon.com/bookcaseandcoffee
Facebook: https://Facebook.com/buzzingaboutromance
Instagram: @buzzingaboutormance
Music by Cambo
Itunes | Spotify | Stitcher | Google | RSS Feed
Question: Which Fandom Did Ali write in?