Ep 112: Who tells the story with Producer Katie Robinson and Audiobook Narrators Stella Hunter, Aaron Shedlock and Teddy Hamilton.
On this Episode of Buzzing about Romance we are joined by Award Winning Audio Producer Katie Robinson and Audiobook Narrators Stella Hunter, Aaron Shedlock and Teddy Hamilton. We break down all that goes into being an audiobook narrator and turning the stories we love in to the best audiobook.
Meet our Guest
Katie Robinson has worked in the world of audiobooks for 6+ years. Prior to her work as a producer with Lyric, she was an acquisitions editor and social media manager with a boutique audiobook publisher. In that role, she oversaw the creation of a romance imprint, which is when her love of romance audio truly began. Now, she has produced over 300+ audiobooks, including Audie, Earphone, and SOVAS award-winners. She currently lives in the Niagara region (up in Canada) with her husband and chaotic dog, collecting records and rewatching Jane Austen adaptations far too many times.
Stella Hunter is a classically trained vocalist and a lifelong performer who loves being both on stage and behind the mic. Her voice is described as a blend of sensual and sweet, with a girl-next-door feel. She enjoys bringing to life all kinds of characters and performing all genres, from romance to paranormal/fantasy.
Aaron Shedlock Adventurous, quirky, and typically lost in his own imaginative world, Aaron learned the art of storytelling from his globe trotting Grandfather, well known for recanting his travels to exotic locales and living among other cultures while sipping a glass of his favorite beer (or classic martini).A student of Meisner method acting and obsessed with books, film, music, and art, Aaron came to the world of audiobooks not only as a voice actor, but as an avid fan, chasing after his favorite narrators' latest work with voracious enthusiasm. In addition to narrating over 400 audiobooks under various names, Aaron can be heard in podcasts, radio dramas, animations, video games, commercials, and infomercials all around the world. He's actually quite popular in Germany and South Africa! Known for his deep voice, dynamic versatility, extensive use of dialects and accents, and submersing himself fully into his characters and stories, he brings a wonderfully unique, emotional, and engaging experience to his listeners. He's a fan favorite across multiple genres and can often be found interacting and enjoying their company as a prominent streamer in the Twitch community, playing music, sipping great coffee, or just rolling around on the floor with his pups.

Teddy Hamilton Teddy Hamilton is just a pseudonym. Teddy narrate all sorts of titles under his real name Andrew Eiden. Known best for his work in the Him series by Sarina Bowen and Elle Kennedy, and the Mister series by JA Huss, Teddy has lent his voice to over 100 books some sweet and some salty, always with a lot of passion and heart.
Book of the Week: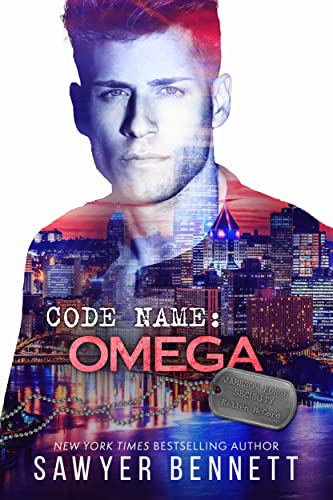 Patreon Update: We are so grateful for all our patreon Supporters, like Terri, Kimberly, Janice and Julie! Welcome Michelle to the Hive. We recently updated our Patreon Perks. We have added a Monthly Swag Pack for the top 3 Tiers. We also are going to be bringing you All New Exclusive Buzzing after Dark Episodes. Duchess Katie and Becky will be back with Another Round starting in August 21st !
You can join the community while helping to support the podcast by joining us over on patreon. We would really like to hit our goal of 40 patreons by the end of the year! You can find details at Patreon.com/Bookcaseandcoffee
Next Up: Next time we will be joined by bestselling author Ali Hazelwood. Ali write contemporary romcom novels about women in STEM and academia. I love cats, Nutella, and side ponytails. She is the bestselling author of The Love Hypothesis and her latest's book Love on the Brain releases August 23rd
Question: In the episode I gave a secret word. So just submit the word in the answer. – Becky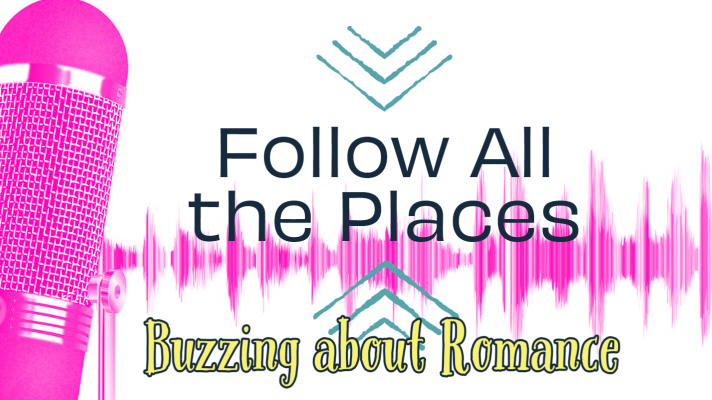 Patreon: https://Patreon.com/bookcaseandcoffee
Facebook: https://Facebook.com/buzzingaboutromance
Instagram: @buzzingaboutormance
Music by Cambo
Itunes | Spotify | Stitcher | Google | RSS Feed